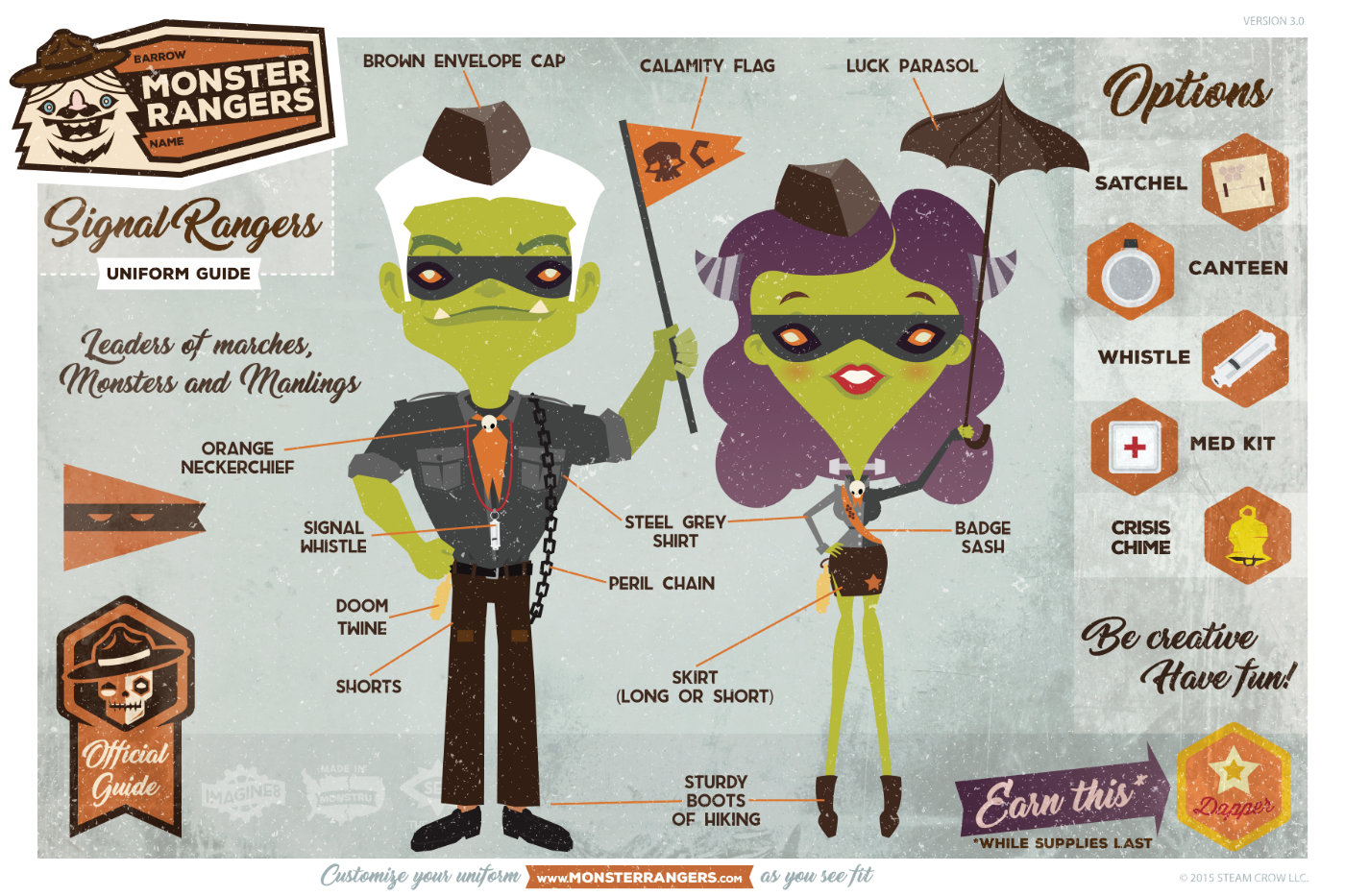 The Signal Rangers are the messengers and protectors of "Old Orange," our pennant. They lead Calamity Parades, give tours, and generally shine our colors far and wide.
The Signal Rangers lead our Banner ceremonies, and give New Scout tours at MONSTRO CAMPS.
Nicknames
"the Bannermen/Bannerwomen"
"Flags"
Most Signal Rangers
Are outgoing and friendly
Own several Calamity Flags, in various sizes
Know how to signal and send messages to each other with the wave of a flag
Have excellent people skills
Some Signal Rangers
Sew large banners to be flown at events
Learn how to fly Pennant Kites, and utilize them at events.
Are members of Flag Guard Patrols
Help others learn flag-craft
Gear
Uniform Shirt
Facemask (Grey for rank and file; Orange for leaders)
At least two Calamity Flags (Telescoping is ideal)
A luck parasol for inclement weather
Leadership
The Signal Rangers are currently lead by Pennantmaster Stephen Carpenter.
History
The first Signal Ranger was Ivan Kularak, a Trolla flag-bearer of much energy and grit. He was said to carry the largest Calamity flags ever seen; his tallest banner pole was over 19 ft tall!