Bride Patch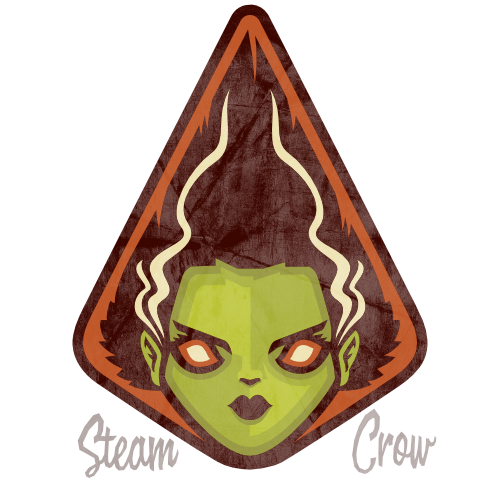 The Bride of the Monster. One of my favorite patches, suggested by Dawna.
Levels
There is but 1 level of the The Bride Patch.
Fact
1935's The Bride of Frankenstein is one of our favorite films. We watch it 2-3 times a year.
Here's Dawna dressed as the Bride: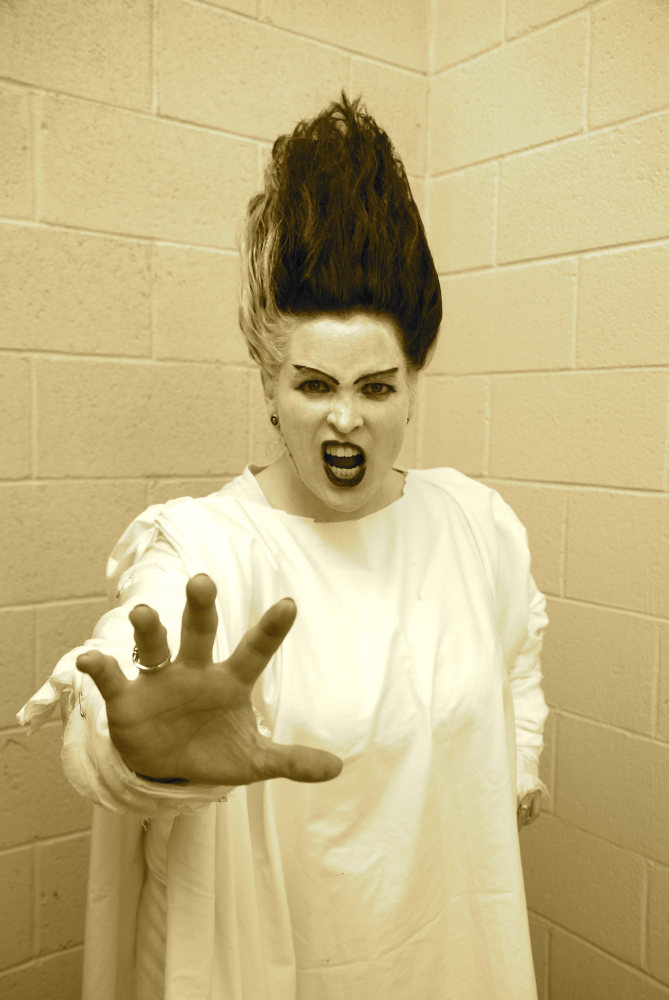 Point Value
The Bride Patch is worth 25 Glory points, more than most Spirit Badges.
Symbology
The Bride symbolizes GIRL MONSTER POWER. Beauty AND a Beast!
Rarity
This is a Common patch, since you can simply buy it.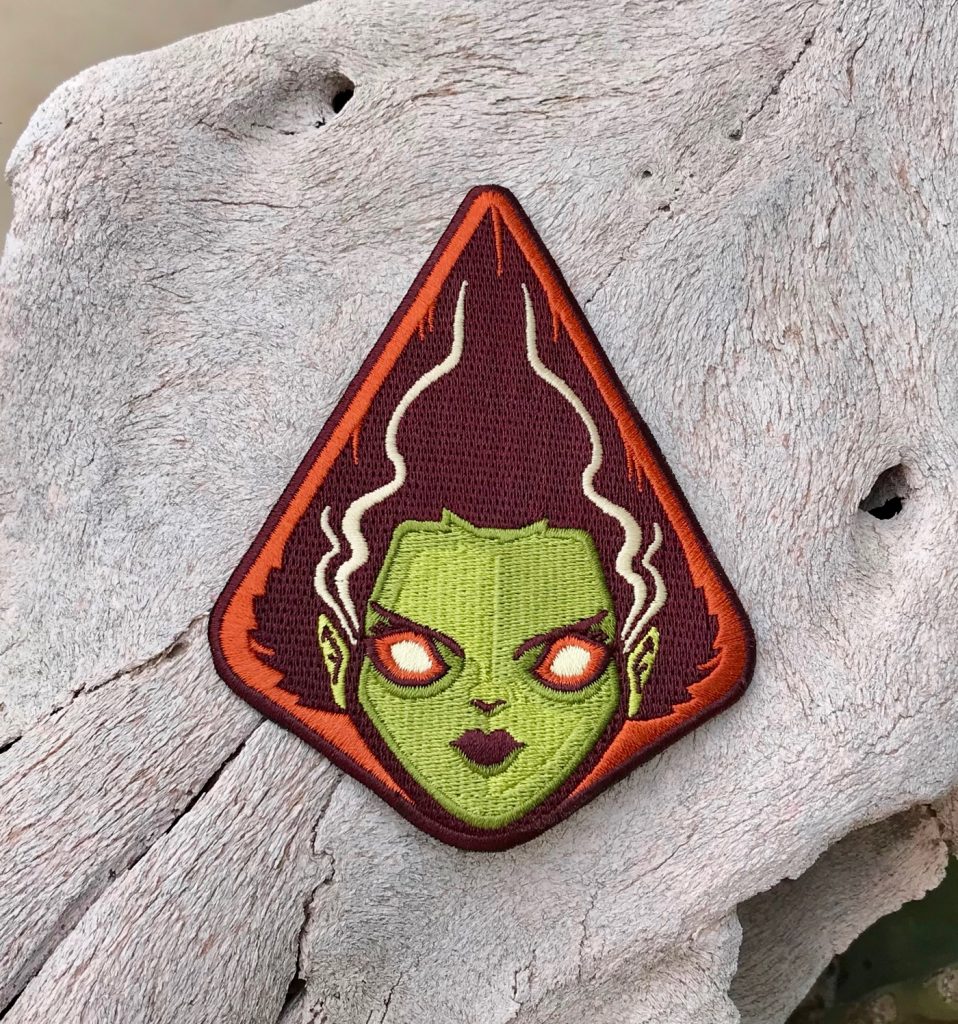 You can order yours here!
Personal Ranger Challenge
Watch the Bride of Frankenstein (again).
Log it into your Monster Rangers Notebook
Monster Rangers Jr. Challenge
Parents: If it's okay, watch the Bride of Frankenstein with your kiddo. (Depending on the age, of course.) You may need to wait, as is is a horror movie, a'la 1935.
You don't turn this in for credit; you simply log it into your Rangers Notebook – Rangers Honor!
Good luck, Monster Ranger!
---
See the full Badge Directory.
Unlocked By