Corn Star Spirit Badge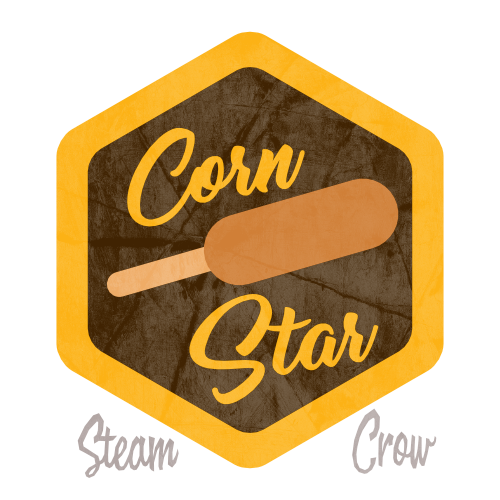 The Corn Star Spirit Badge is a Patron badge, one that can be purchased. It first appeared in our 2018 Membership Kickstarter.
Levels
There is but 1 level of the Corn Star Spirit Badge.
Fact
Corn Dogs are also known as "Dagwood Dog, Pluto Pup, or Dippy Dog, and Corn Puppies."
Point Value
The Corn Star Spirit Badge is worth 10 Glory points, the same as most Spirit Badges.
Symbology
The Corn Star Spirit Badge symbolizes a day at the Fair.
Rarity
This is a common badge.
Personal Ranger Challenge
Get a box of Corn Dogs.
Cook them, ideally in the oven or deep fat frier. (A microwaved corn dog is a sad thing.)
Eat Corn Dog.
Write a haiku about what you've just experienced.
Enjoy!
Monster Rangers Jr. Challenge
If it's okay with your parent/guardian, do the above.
You don't turn this in for credit; you simply log it into your Rangers Notebook – Rangers Honor!
Good luck, Ranger!
---
See the full Badge Directory.
Unlocked By