Day of the Dead Spirit Badge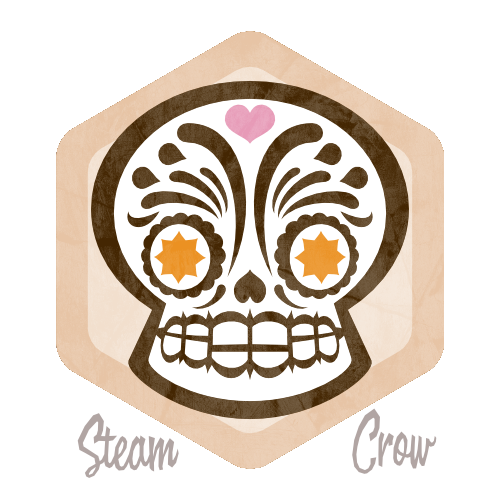 We honor the Día de Muertos – the Mexican holiday, with this Spirit Badge.
Passphrase
"I remember my ancestors."

Levels
There is just one level of the Day of the Dead Spirit Badge.
Fact
Prior to Spanish colonization in the 16th century, the celebration took place at the beginning of summer.
Symbology
Remember those Crows who have passed before us.
Rarity
This is a common badge. You can get one here.
PERSONAL RANGER CHALLENGE
To fully earn the Day of the Dead Badge the Ranger must:
Pay homage to your ancestors by pouring mead on their grave
Write down everything you know about your parents and grandparents, for your spawn.
Make a piece of art to honor your ancestors.
You don't turn this in for credit; you simply log it into your personal Rangers Sketchbook – Rangers Honor!
Good luck, Monster Ranger!
Unlocked By