Doom Cherry Spirit Badge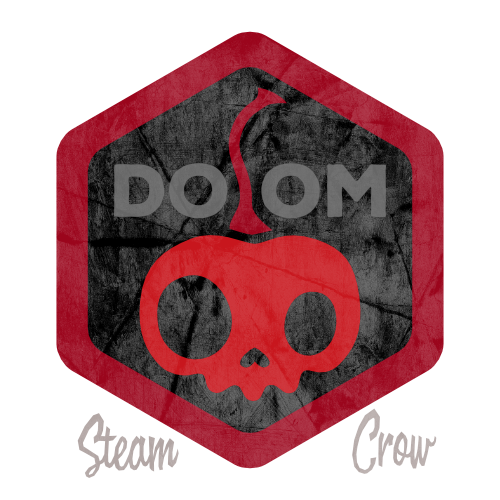 The Doom Cherry Spirit Badge is a Patron badge, one that can be purchased. It first appeared in our 2018 Membership Kickstarter.
Levels
There is but 1 level of the Doom Cherry Spirit Badge.
Fact
The red in maraschino cherries comes from cochineal beetles.
Point Value
The Doom Cherry Spirit Badge is worth 10 Glory points, the same as most Spirit Badges.
Symbology
The Doom Cherry Spirit Badge symbolizes divination.
Rarity
This is a common badge.
Personal Ranger Challenge
Buy a 1 gallon jar of maraschino cherries.
Do NOT eat them in one sitting.
Don't do it.
Please don't.
It wouldn't be good for you.
Or anyone else that you know or have ever met.
Not even that bus driver, "Henk."
You'd probably die if you drank the juice, too.
Don't drink the juice either.
Don't even say "JOOSE."
SUCCESS!
Monster Rangers Jr. Challenge
Eat a new fruit everyday, for a month. (Or however long your parent/guardian dictates.)
Victory!
You don't turn this in for credit; you simply log it into your Rangers Notebook – Rangers Honor!
Good luck, Ranger!
---
See the full Badge Directory.
Unlocked By