Doom Gloom Spirit Badge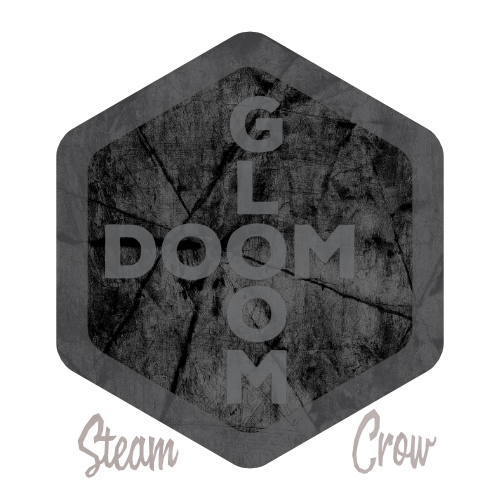 Monsters and Rangers alike are no strangers to gloom and doom. Although it may be tough, the key is not letting gloom and doom rule your life. Unless it's Doom Cherries or advice from the Gloomin, then you might be okay.
This was our WeenHallow exclusive badge for 2019.
Levels
There is but 1 level of the Doom Gloom Spirit Badge.
Fact
If you have some impending doom, use it to grow Doom Cherries. They make a delicious snack.
Point Value
The Doom Gloom Spirit Badge is worth 10 Glory points.
Symbology
The shared "Os" symbolize the focus it sometimes takes to get through the Doom and Gloom in your life.
Rarity
This is a common badge. You can order one here!
Personal Ranger Challenge
To fully earn the Doom Gloom Spirit Badge the Ranger must:
Go out and do one thing that makes you happy
Meet up with other Rangers to chat
Make a Doom Cherry pie
Monster Ranger Jr. Challenge
Play a game with your family
Hang out with your friends
List five things you're thankful for
You don't turn this in for credit; you simply log it into your personal Ranger Sketchbook – Ranger's Honor!

Good luck, Monster Ranger!
Unlocked By