KS '18 – Krampus Spirit Badge
Have you been naughty or nice? Old man Krampus knows the answer to that, so watch out on Krampusnacht. Although you would make a great wooden statue.
Levels
There is but 1 level of the Krampus 18 Kickstarter Spirit Badge.
Fact
Krampusnacht falls on the evening of December 5th.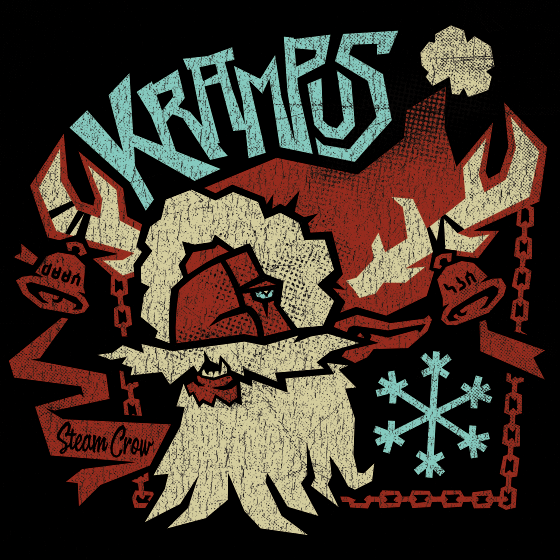 Point Value
The Pet Spirit Badge is worth 10 Glory points.
Symbology
The Krampus head is always watching.
Rarity
This is an uncommon badge.
Personal Ranger Challenge
To fully earn the Pet Spirit Badge the Ranger must:
Hand make a gift for someone else
Give a present to someone who needs a pick me up
Volunteer in a soup kitchen or something similar
Monster Ranger Jr. Challenge
Ask your parent/guardian if you can help wrap presents (not your own of course)
Hand make a gift for a classmate
Help your parent/guardian pick a gift your family can donate
You don't turn this in for credit; you simply log it into your personal Ranger Sketchbook – Ranger's Honor!

Good luck, Monster Ranger!
Unlocked By