Saved by Sea Maidens Badge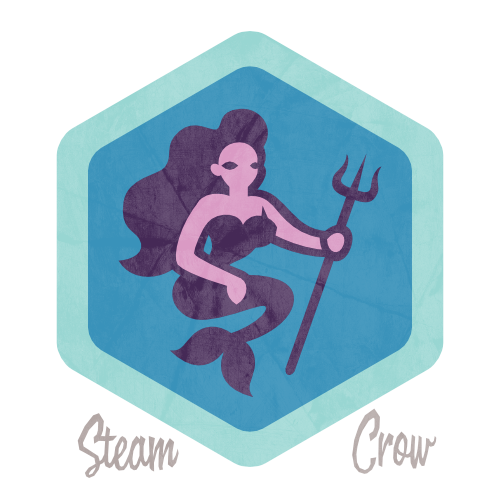 Saved by Sea Maidens was created because Mermaids saved Baron Davis' life on September 13, 1907.  This badge was a featured reward for our 2017 Monster Scouts Membership Drive Kickstarter.
Levels
There is but 1 level of the Saved by Sea Maidens Badge.
Fact
Baron Davis was on a vessel in the Atlantic, when he was swept overboard while smoking his pipe. He would have surely drowned, but his humming seemed to attract a coven of Sea Maidens, who promptly sang him back to the surface, where he was rescued.
Point Value
The Saved by Sea Maidens Badge is worth 10 Glory points.
Symbology
Mermaids symbolizes the dual nature of beauty and danger, sea and land, storms and calms.
Rarity
This is a common badge. You can order one here!
Personal Ranger Challenge
To fully earn the Saved by Sea Maidens Spirit Badge the Ranger must:
Learn how to swim
Create and prepare a sea wreath, and place it into the ocean
Learn a Sea Maiden song, and perform it
You don't turn this in for credit; you simply log it into your personal Ranger Sketchbook – Ranger's Honor!
Good luck, Monster Ranger!
Unlocked By