Science Spirit Badge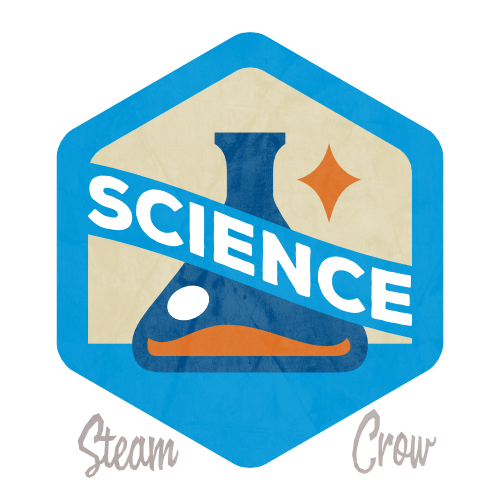 SCIENCE! It's an upcoming field, and here in 1903, the Monster Rangers are on it. Well, we're trying to be, but our spells don't always work as desired.
Levels
There is but 1 level of the Science badge.
Fact
We may not always know how magic science works, but we believe in it's arcane workings.
Point Value
The Science badge is worth 10 Glory points, just like most Spirit Badges.

Symbology
Beakers make magic!
Rarity
This is a Common badge. You can order yours here!
Personal Ranger Challenge
Learn the Science.
Do the Science.
Be the Science.
SCIENCE!
You don't turn this in for credit; you simply log it into your Rangers Notebook – Rangers Honor!
Good luck, Ranger!
---
See the full Badge Directory.
Unlocked By