Once again, we turn our eyes towards the Christmas monster, the Krampus for our annual Krampus Collection Kickstarter.
Basically, it's our celebration of the KRAMPUS!
It includes a vintage distressed shirt in red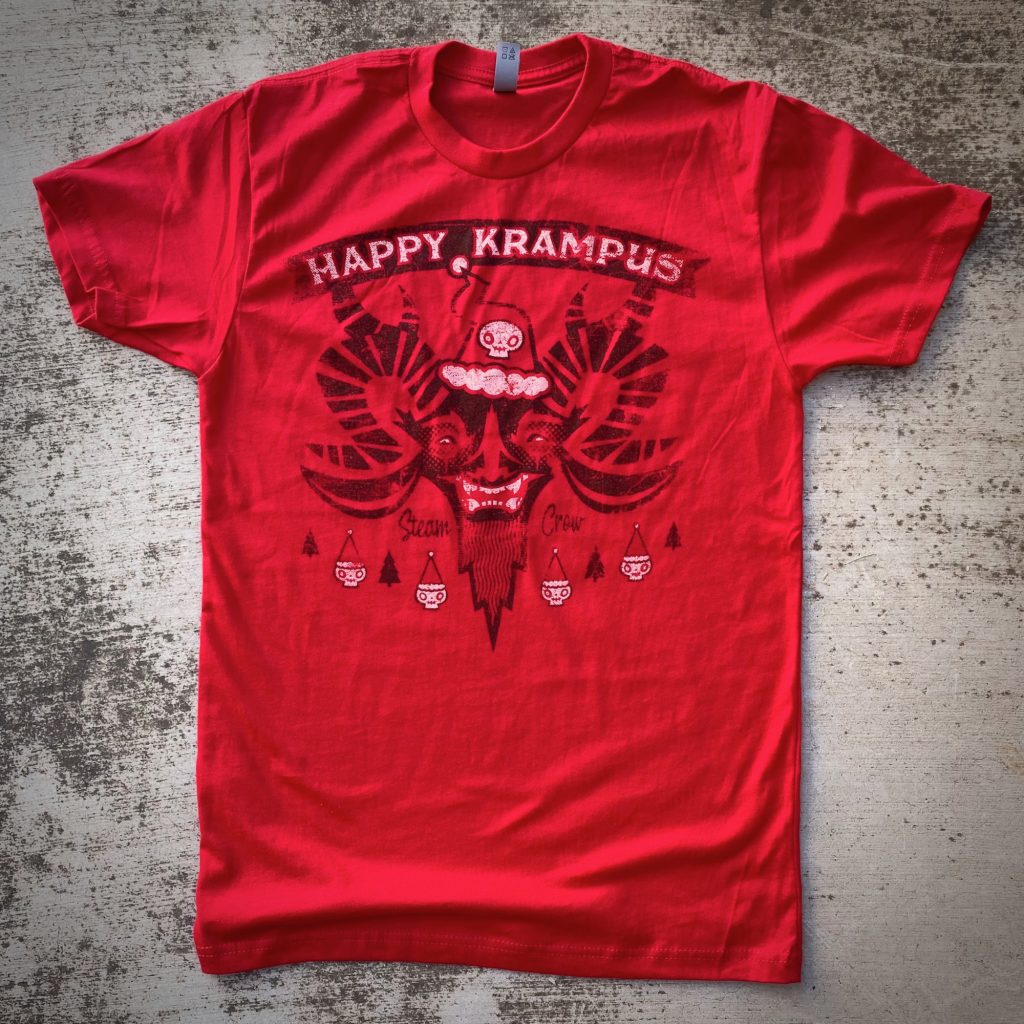 A woven Spirit Badge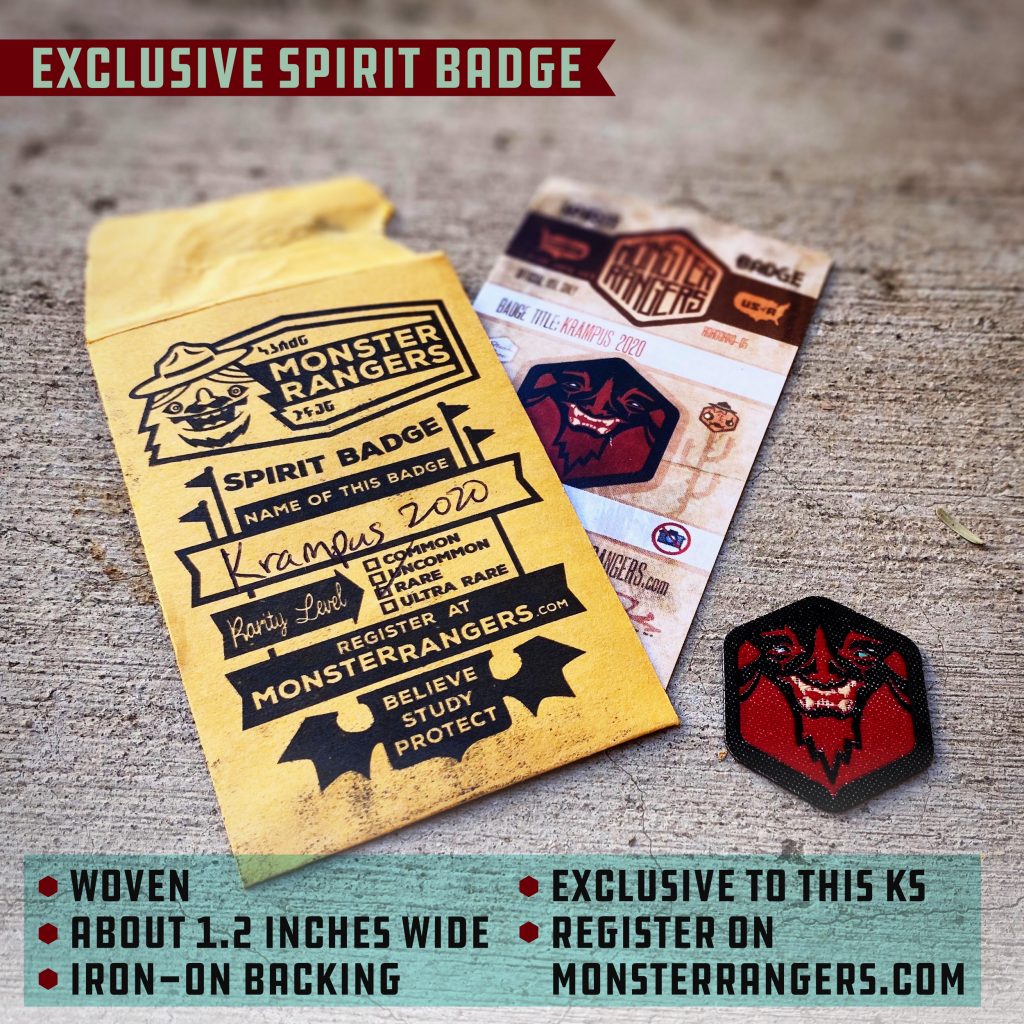 A Sheet Magnet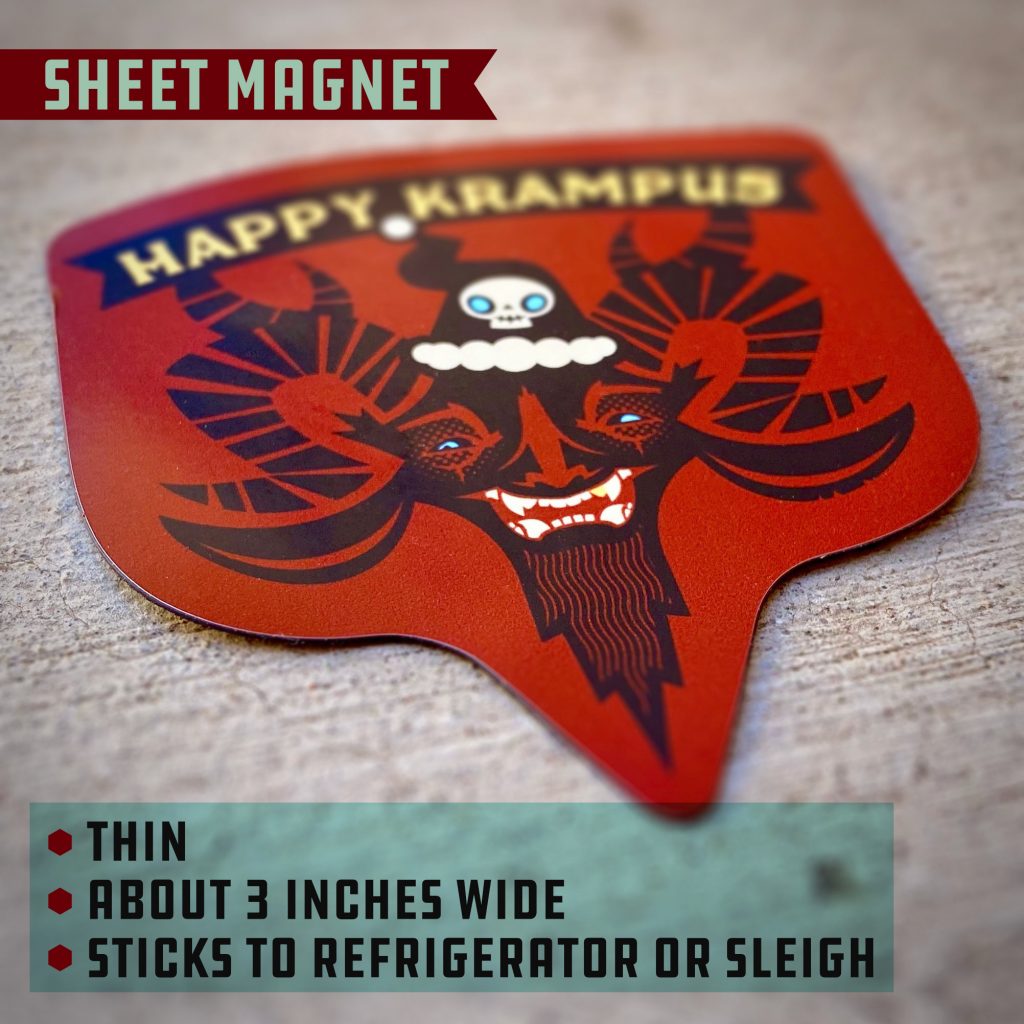 A Krampus Holiday Card and Envelope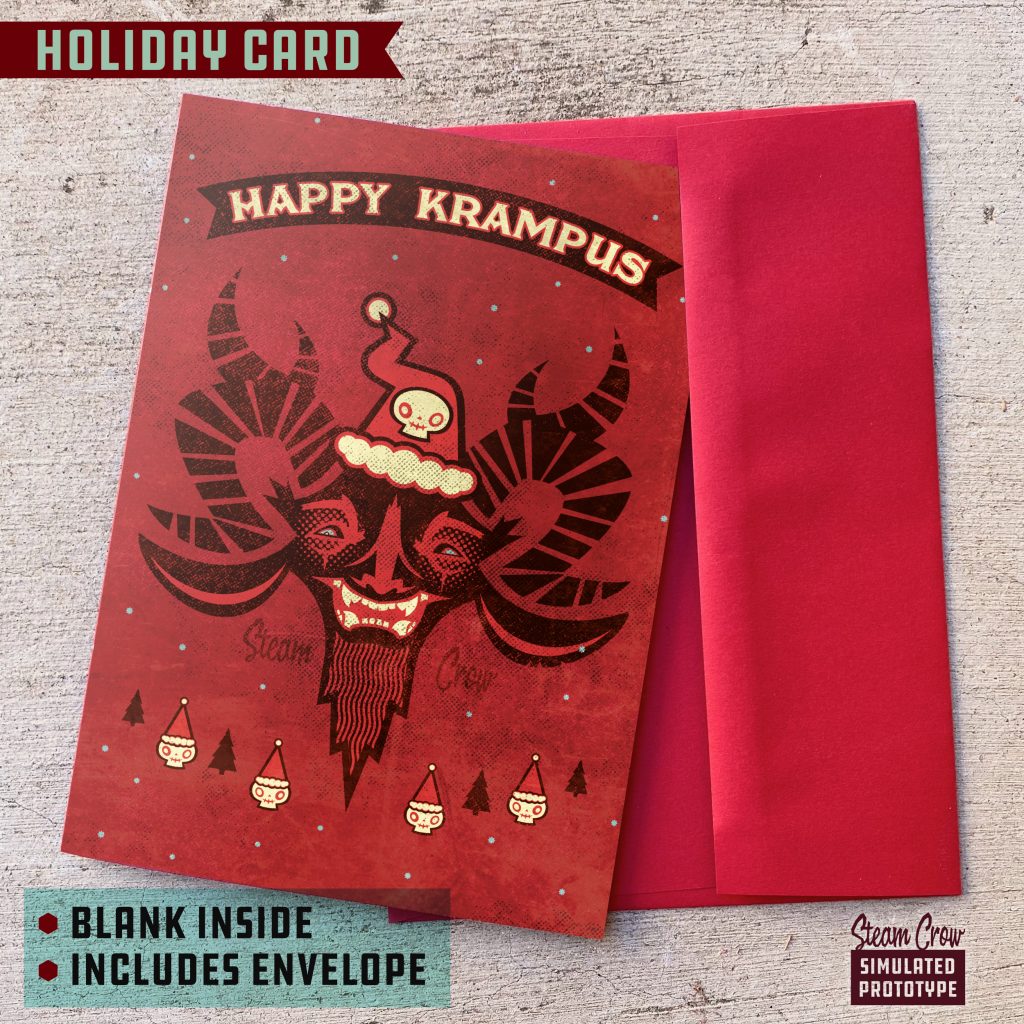 A Soft Enamel Pin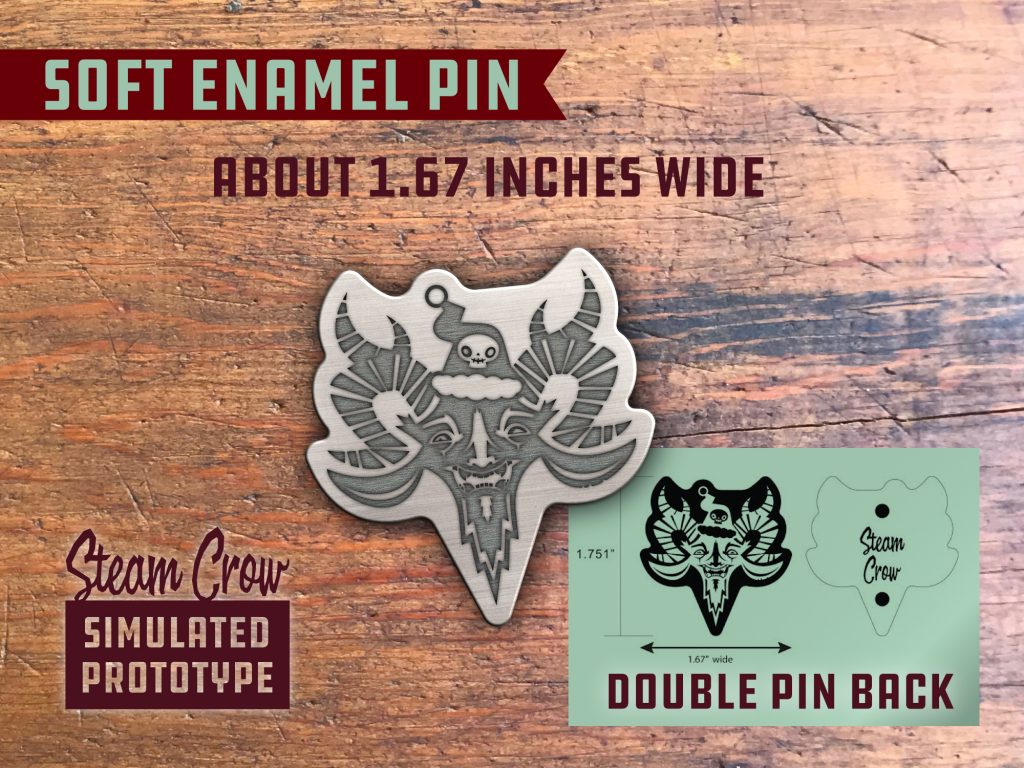 KRAMPUS PAINTINGS
In order to make a big ruckus, we even painted these 4 original Krampus acrylic paintings, as add-ons.
KLAUZ
GERNOT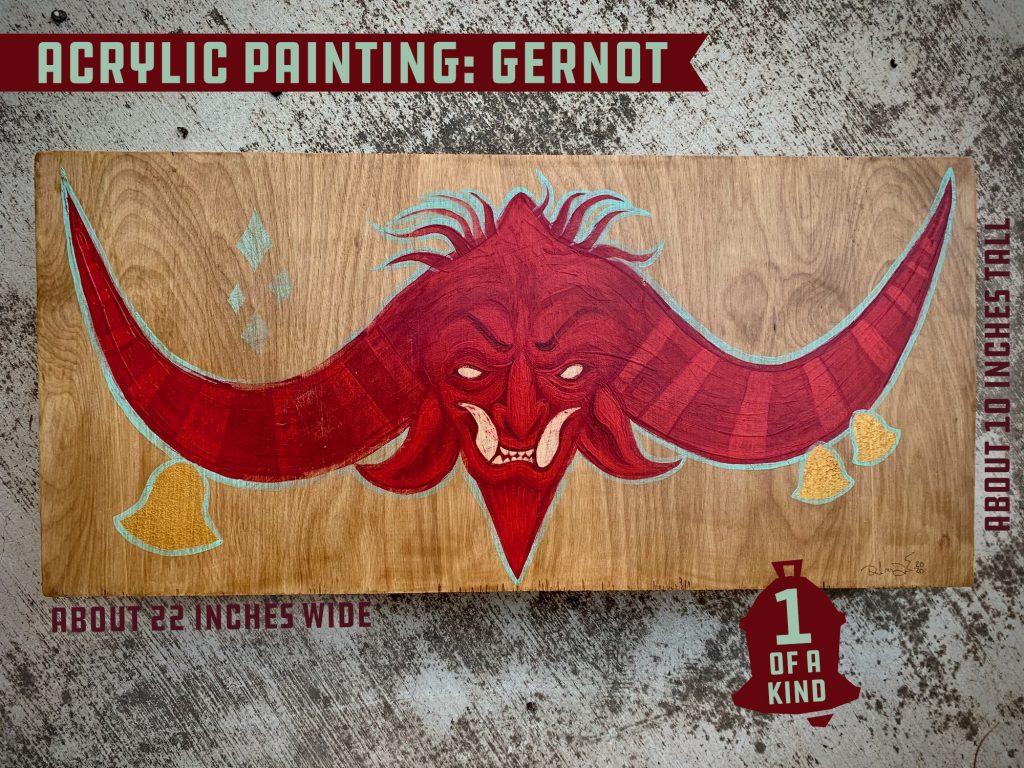 HERMANN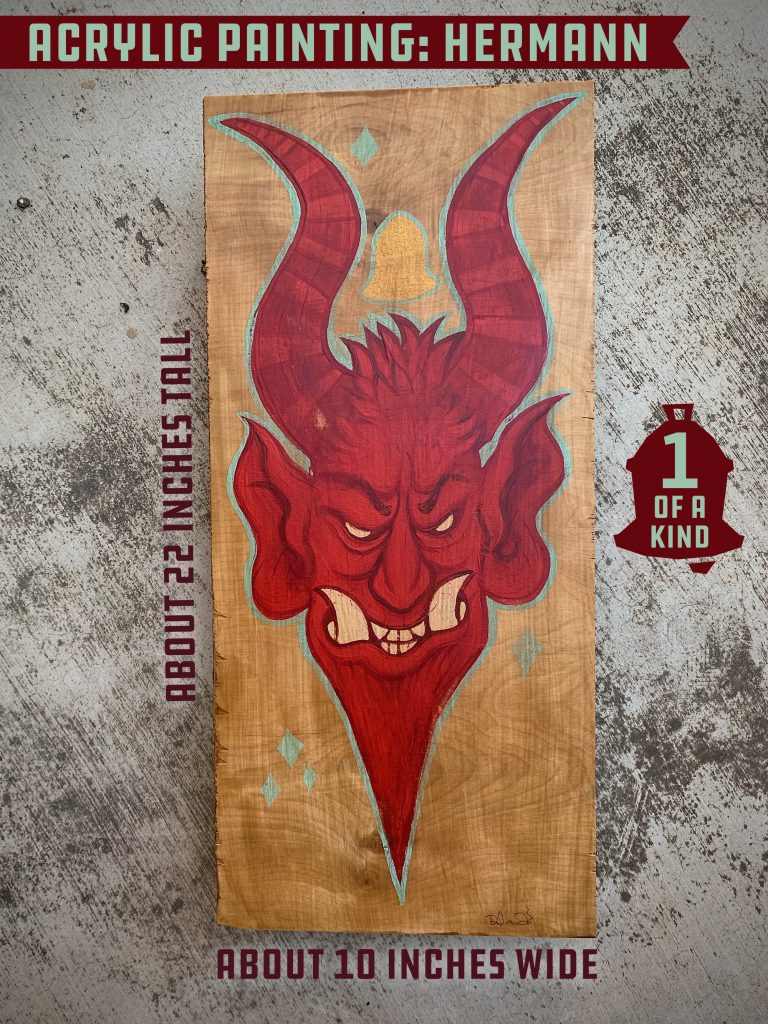 VALDUR
The campaign runs from October 16th to November 2nd, so act quickly; there are only going to be 200 pledges accepted.
Thank you for your support! It's been a rough year, but a successful campaign would take some of the edge off of 2020.