Order of Obscuria FAQ
What is the Order of Obscuria?
The Order of Obscuria (The "OoO" or "The Order") is the paid membership division of the Monster Rangers. It has several subscription plans, some of which include Exclusive Badges and Mystery items of the Month.
All paid levels also unlock content on the website. There's even a story about the Order.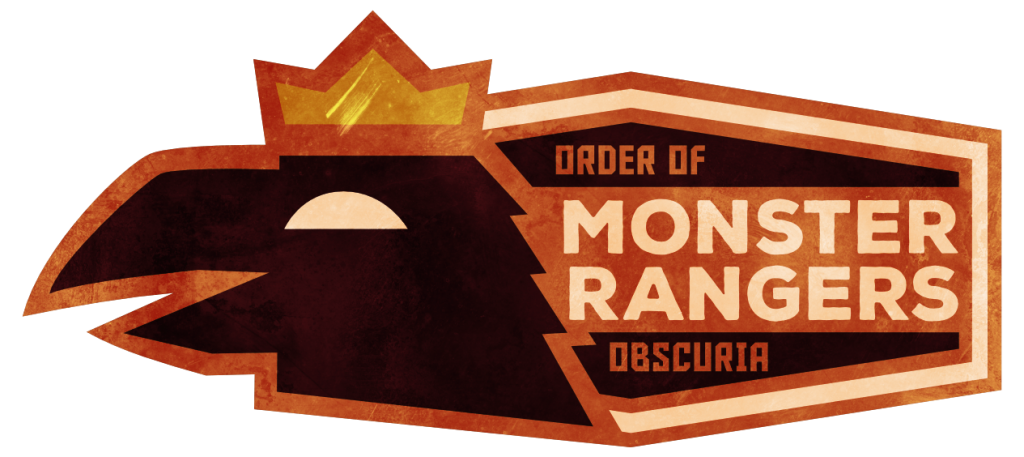 What's the point?
Headquarters ("Steam Crow HQ") is made up of 2 people: Daniel and Dawna Davis, of Steam Crow. We invented/designed/illustrated the Monster Rangers, and have been working on it here for several years now.
It's bloomed and grown beyond anything that we could have forseen, with members all over the country/world. Simply put; it's changed everything.
In January 2019, we launched the OoO in an attempt to do more content, and less shows. It was beginning to work, and we cut out more and more events.
But then came the pandemic, and we lost all of our comic-conventions, monster cons, and Monstro Camps; suddenly, the OoO was the thing keeping us a float, thanks to our fantastic Monster Rangers. As 2021 moves along, it's becoming more and more vital for our survival.
Where do I log in?
It's in the Dashboard, found in COMMUNITY > ORDER OF OBSCURIA > ORDER ACCOUNT
How does Membership work?
We have a monthly schedule. You are charged in month one, we send you your rewards (if your level has them) in the following month. (Probably within the first week of that month.)
If you join in March; you will receive the March rewards in early April. Even if you join March 1st, or March 31st, you'll still get your rewards in early April.
How often am I charged?
You will be charged once per month, and Memberships are set to auto-renew. If you signed up on the 14th of the month, you'll be charged on the 14th of every month.
How do I cancel my Membership?
The best way is to go to the Order Account Page, and hit "Cancel". Your account will end after your Expiration Date. You will not be charged again, unless you sign up again. (You can always sign up again, anytime.) If you are owed rewards, you will still receive them in the next month as usual.
How do I change my payment method/change my billing address?
Go to the Order Account Page, log in, and update PAYMENT METHODS. You do not have to log into the Rangers site to do this.
How do I change my Membership Level?
The best way is to go to the Order Account Page, and look at SUBSCRIPTIONS. You can change your Membership there.
Do I need to cancel my old account?
No, I deleted it from our old system, which is turned off now. You should not be billed again after May 4th in the old system. If you are for some reason, please just let me know asap.
Can I use my old password?
No, but Paywhirl is going to have you setup a new account via our site; it's the new gateway for your account.
Do I have to log into my Rangers account to sign up for the OOO?
You do not. They aren't linked any longer. (Which was most of our problem; software conflicts.)
Are the Reward levels the same as before?
Yeah, everything else ABOUT your rewards and levels and pricing the all the same as usual.
If want to buy 2 different Memberships, do I do 2 different transactions?
No, you can just do one transaction now. You can select multiple Memberships at different levels, and pay once with one card.
But I'm buying it for 2 different people?
As long as it's going to the same address, you can and should do it as one transaction. The OoO Membership and the Rangers website are now separate things.
Where do I make my account?
Go to the regular ORDER of OBSCURIA page. You do not need to log into your Rangers account.
Choose your plan(s)
Enter your Address
Answer some quick questions (T-shirt size, birthday month, favorite Branch)
Enter Payment Method
Checkout and Pay
Where to I review my OOO Account?
It's in the Dashboard, found in COMMUNITY > ORDER OF OBSCURIA > ORDER ACCOUNT
Basically, same as before.
Can I choose my own billing date?
Sure! Basically sign up on the date that you want to be billed, and the recurring billing will happen on the same date the following months.
The only exception is if you sign up on something like the 31st of the month, and a following month is only 28 days long. You'll then be billed on the last day of the month.
Where can I see the Member content?
We're still working on transitioning the exclusive Member content to our new system. This will take a little while to come up with a plan of attack.
Is there video, too?
Yeah, theres some here: Witch Stitching
Tell Me about the Founder's Patch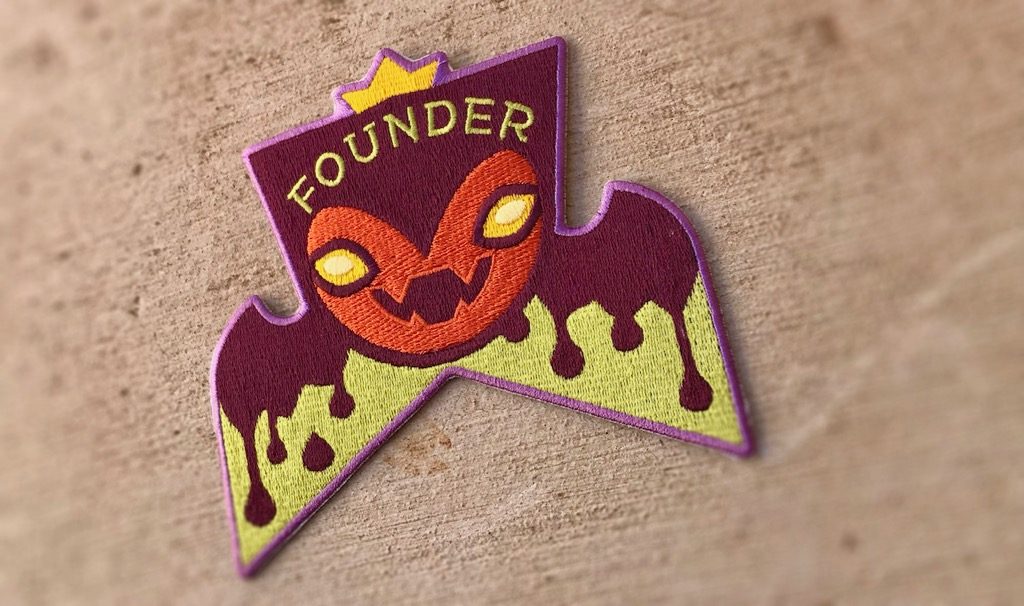 The Founder's Patch is reserved for the first 200 Order Members who pledge at the Badge of the Month, Mystery of the Month, and Advisory Board levels.
As of March 2, 2021 there are some remaining.
They will begin shipping out with Membership Packs which we do every Autumn