Order of Obscuria FAQ
What is the Order of Obscuria?
The Order of Obscuria (The "OoO" or "The Order") is the paid membership division of the Monster Rangers. It has several subscription plans, some of which include Exclusive Badges and Mystery items of the Month.
All levels also unlock content on the website. There's even a story about the Order.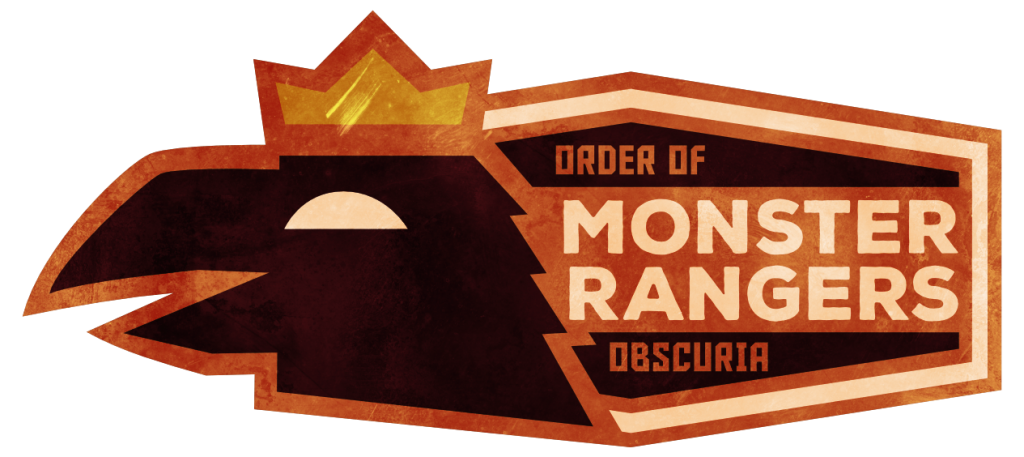 What's the point?
Headquarters ("Steam Crow HQ") is made up of 2 people: Daniel and Dawna Davis, of Steam Crow. We invented/designed/illustrated the Monster Rangers, and have been working on it here for several years now.
It's bloomed and grown beyond anything that we could have forseen, with members all over the country/world. Simply put; it's changed everything.
But; we still exhibit at conventions for a living. It's great, but after a dozen years it's becoming exhausting. Monster Rangers members have been demanding more stories, art, designs, and products from us. As we grow the OoO we can start cutting down conventions, and spend more time working on Obscuria, the Monster Rangers program, and the community.
Until now, all of that Rangers content has taken a back seat. We want to move it the front seat.
What's with these banners?
These banners effectively show that there is more exclusive content on the site, for OoO Members. If you're a Member (of any level) and logged in, you shouldn't see them at all. If you want to see what's behind those banners, join the OoO.
What's with the orange text?
Members have asked for us to tag the exclusive content, so that they know WHAT it is they're getting. The easiest way we could figure out was to tint that content orange. Non-members cannot see the orange text; they see banners.
The orange text looks like this. It can only be seen by OoO Members. This example, of course, is the exception.
Where do I log in?
You just log into your normal Monster Rangers account, normally.
How does Membership work?
We have a monthly schedule. You are charged in month one, we send you your rewards (if your level has them) in the following month. (Probably within the first week of that month.)
If you join in March; you will receive the March rewards in early May. Even if you join March 1st, or March 31st, you'll still get your rewards in early May.
How often am I charged?
You will be charged once per month, and Memberships are set to auto-renew. If you signed up on the 14th of the month, you'll be charged on the 14th of every month.
How do I cancel my Membership?
The best way is to go to the Order Account Page, and hit "Cancel". Your account will end after your Expiration Date. You will not be charged again, unless you sign up again. (You can always sign up again, anytime.) If you are owed rewards, you will still receive them, in the next month as usual.
How do I change my payment method/change my billing address?
Go to the Order Account Page, and hit "Cancel". Your account will end after your Expiration Date.
Then sign up again, and it will ask for your address/credit card info all over again. This is the only way to update it.
How do I change my Membership Level?
The best way is to go to the Order Account Page, and hit "Cancel". Once your Expiration Date passes, you can signup for a different pledge level.
Where can I see the Member content?
The content creation has just begun, but we're keeping an update log here so you can see what's new. We'll be adding content in spurts, between our cons.
Is there video, too?
Well, not quite yet… but it's coming. It's taken us a lot of extra time to get the OoO launched, and we're still ironing out all of the wrinkles. We have a lot of video stuff that we're wanting to make for you.
Tell Me about the Founder's Patch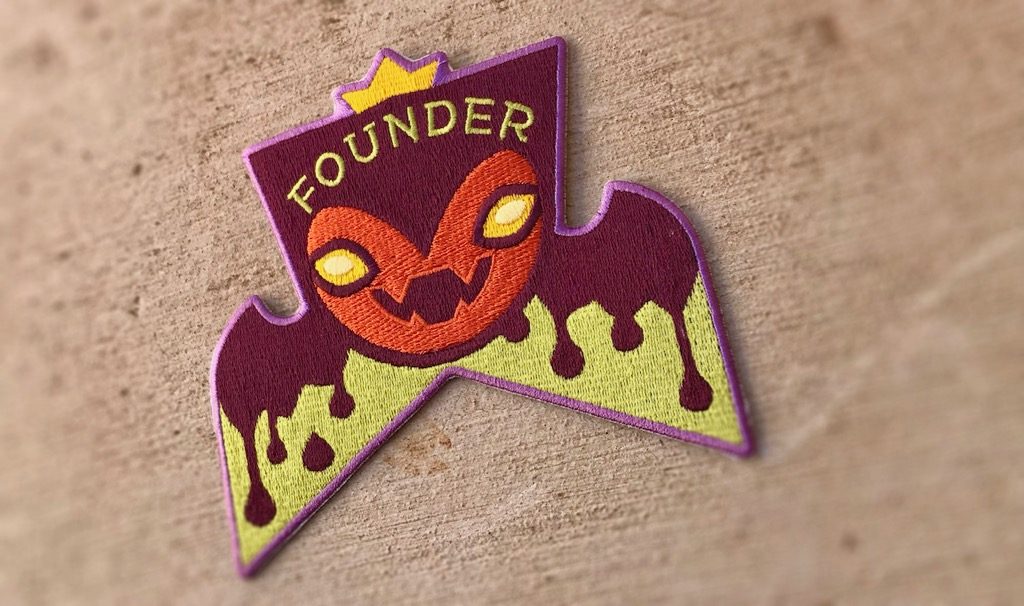 The Founder's Patch is reserved for the first 200 Order Members who pledge at the Badge of the Month, Mystery of the Month, and Advisory Board levels.
As of March 2, 2019 there are 135 slots remaining.
They will begin shipping out with Membership Packs, starting in April. (Still finishing the packs right now.)
My Account > My Profile > EDIT > Monster Rangers Info Tab