By Tim and Rachel Schuessler
Hand dyed tags are a super-cool way to give something an antiquated feel. Here's Tim & Rachels method (that's pretty much how we do them at Steam Crow HQ):
You'll Need:
Brewed Black Tea (8-10 bags) or very black coffee
Craft paper tags
Large bowl or bucket
Cookie sheets
Paper towels
Get Started
Soak your tags in the black liquid (tea or coffee) for about 45 minutes.
Then crease and crinkle them up, to get the brew into the cracks.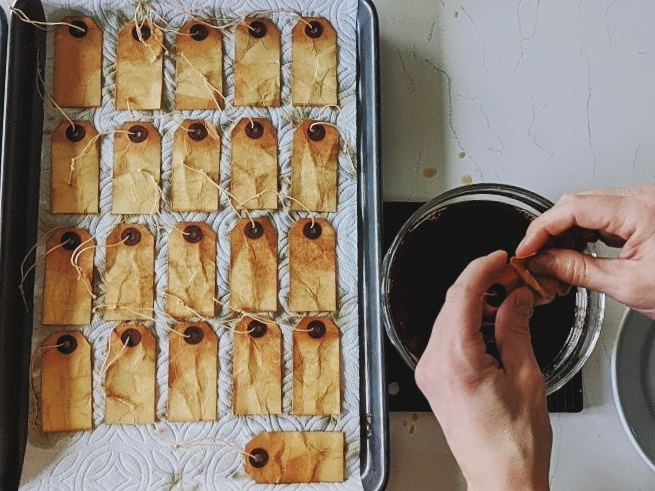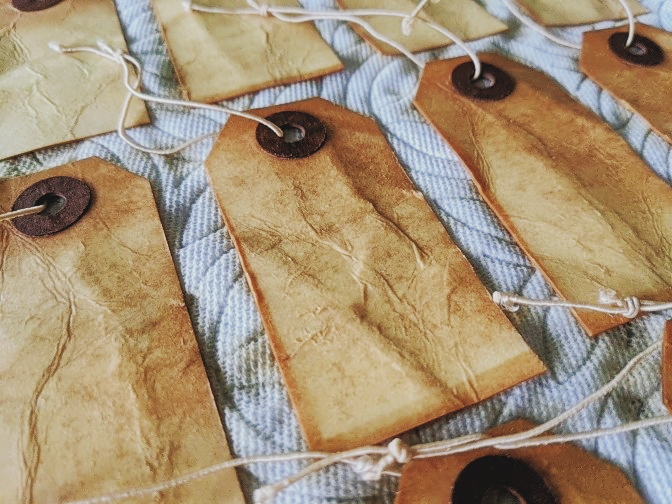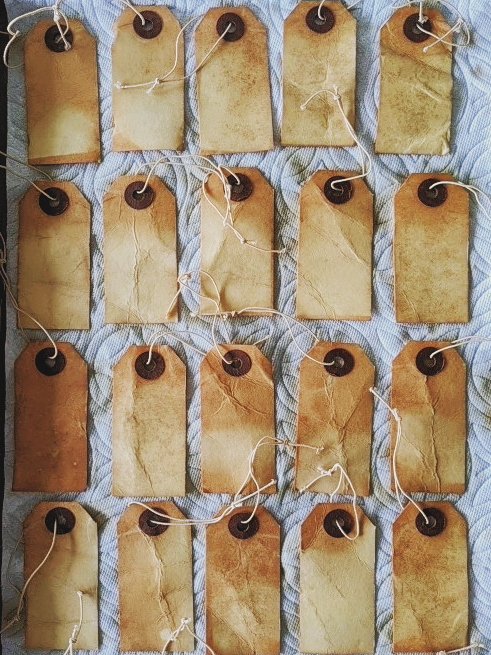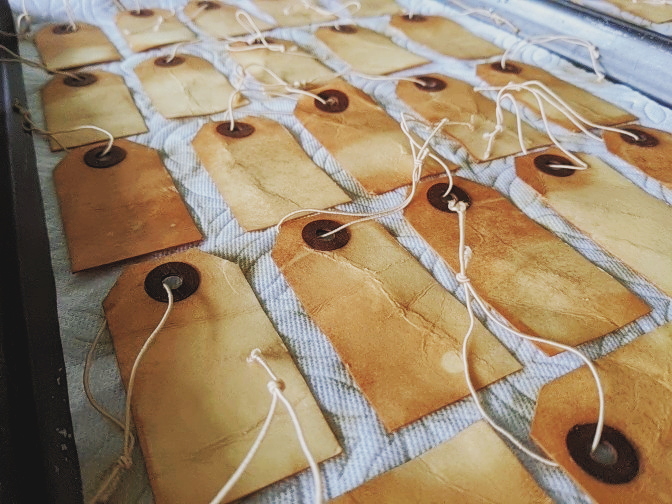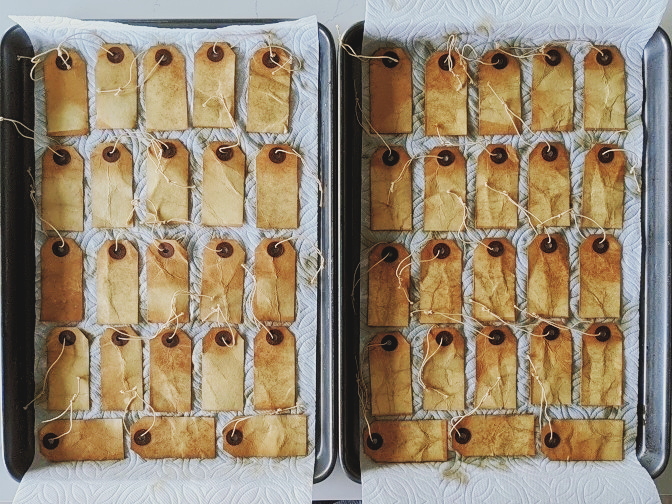 Once dry, you call call these done, especially if they're of limited use.

However, you can go one step further and spray them with a good satin lacquer if you want them to last longer or be stronger, especially if they're for a prop that might be subject to weather.