Marrow's Medal

Every year, the Monster Rangers honor a special member who's been a big part of our success for that year. It's namesake – Marrow Thatch – was a generous, kind, and classy Halloween Golem; this medal shows his happy face.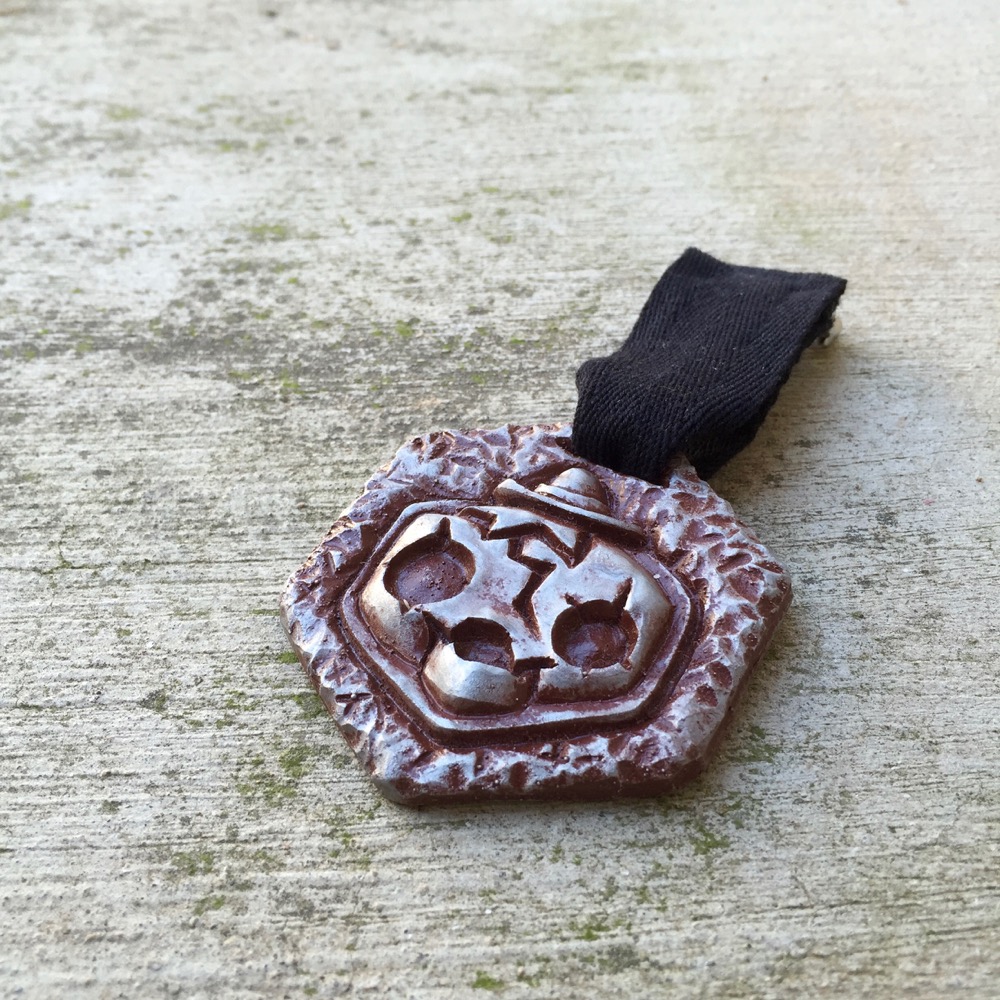 Rule: If you win X Medal in one year, you're ineligible for that award for just the next year. Then, you're up for consideration once again.
Patron of the Year
Simply put, this is the Ranger who has financially supported us the best, for that year. Sure, it could be seen as a little crass, but on the other hand, here at HQ we really appreciate being kept alive by our patron's purchases.
Crony of the Year
This one is very important, as our Crony network helps us out constantly to get stuff done at the HQ Studio. Folding shirts, making buttons, bagging badges and patches are regular Crony jobs around here. We eat food, watch movies, and work work work! Know that the Crony of the Year probably has done their service more than once a month for the entire year.
Monster Ranger of the Year
Ranger of the Year is for the person who most exemplifies our core values: kindness, generosity, and Ranger activism. Sometimes we hear about what some of these Rangers do behind the scenes, and sometimes we witness it first-hand. In any case, this is a big honor.
2016
2016 Patron of the Year: Dane Jordan Barthule
2016 Crony of the Year: Tim Strong
2016 Ranger of the Year: Steve Ramsey
2017
2017 Patron of the Year: Rubai Sora
2017 Crony of the Year: Armida Otero-Strong
2017 Ranger of the Year: Kale Felkins
2018
2018 Ranger of the Year: Jeff Witham
2018 Patron of the Year: Alissa Sheleng
2018 Crony of the Year: Sara Franz
Thank You
A big thanks to these – and all of the Monster Rangers who contribute to our cause and success.
Original Sculpt