Recommended Crafting Supplies
Here's some supplies that might be useful for making your Monster Rangers Arts & Crafts. This is stuff that we use around Steam Crow HQ.
When you buy something through these Amazon links, we earn a small commission which helps keep our micro-studio going. If you click a link on the way to your other Amazon shopping, we can also earn commissions that way too. It doesn't cost you anything more, and is a great way to support us.
Brush On Primer

I'm a huge fan of this acrylic primer. I primarily use it on my miniatures, though it can be used on anything (Doom Mime Masks) that requires a good base coat. A solid primer helps make your top coats more durable, and are the foundation to your paint-job.
I avoided brush-on primer for years since I used rattle-can primers all the time. But the solvent in spray primers react to vinyls, soft plastics, and can make them sticky. (I have hundreds of Reaper Bones figures that were STICKY-A-FIED. Don't do this.)
THIS primer rules. It's thin, so it doesn't obliterate any details, and it sticks really well. I really wasn't a TRUE BELIEVER until I finally started listening, and gave it a try. It also comes in black.
Golden Fluid Acrylics
The gold standard (I know) for acrylic paints here at Steam Crow HQ, Golden Fluid Acrylics are our very favorite acrylic paints. The "fluid" nature means that we don't have to water them down, so they're ready to use right out of the bottle.
Combine that with their high-pigmentation (colors far more powerful than craft paints) and their ability to dry very similar to their wet look, makes them a great choice. Dawna used to work in an art store, so SHE KNOWS!
Golden isn't cheap, but this set is a killer value at about 1/2 the cost if you bought those colors separately.
Satin Lacquer
I use this Minwax Polyurethane on just about every art project that comes out of Steam Crow. From our Speaking Skulls to our resincast toys… our booth counter tops and even my miniatures and gaming terrain… I use this stuff on everything to give it a tough protective seal.
Tip: don't spray in high humidity or if the temperature is under 50 or so.
Oven Bake Clay
I've been using SuperSculpey for years, and is what I've been using to sculpt the masters for our resin-cast toys and neckerchief slides. It's good stuff.
My favorite version of SuperSculpey is this grey medium blend variety. It feels stronger than the "flesh" colored stuff, which I've always felt was too brittle.
Trick: if you bake this at 275, you can rebake it over and over and over again, and continue to add more to your build over time. Just don't burn it by baking it at higher temperatures.
Hobby Blades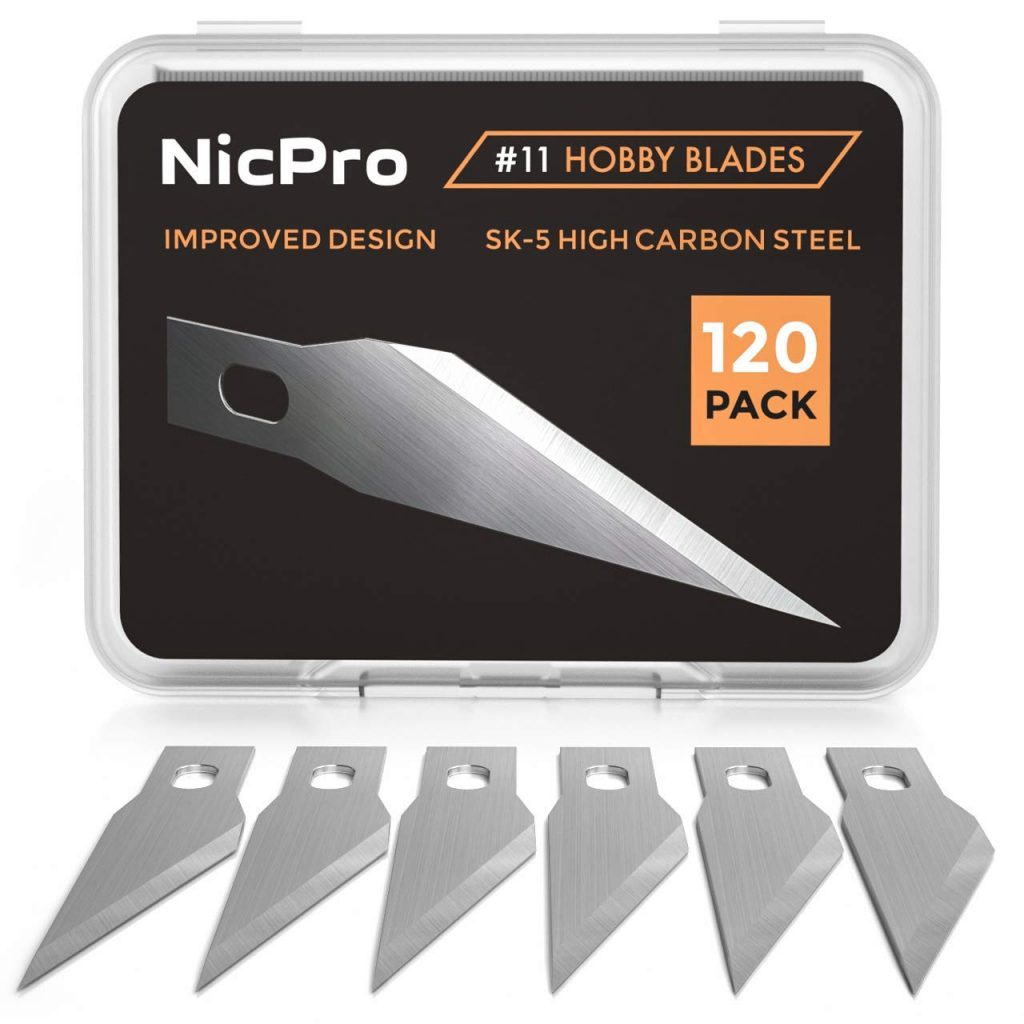 We use a ton of these X-acto style blades in the studio, and since it's not so smart to use a dull blade (which tend to slip, requiring a Monster Medic) we go through them fast. That's why we recommend buying a larger pack than just the wee 10 packs found at craft stores. (Way more expensive.)
This pack – with 120 blades – is an exceptional value.
Hand Drill Set
This hand drill set is super handy – you never know when you might need to drill a little hole into something… and it requires no electricity.
I use it for a variety of things from pinning miniatures together to just drilling a nice little hole in wood. What's astonishing to me is that it came with all of these drill bits, too! A killer value, for certain.
Brush Cleaner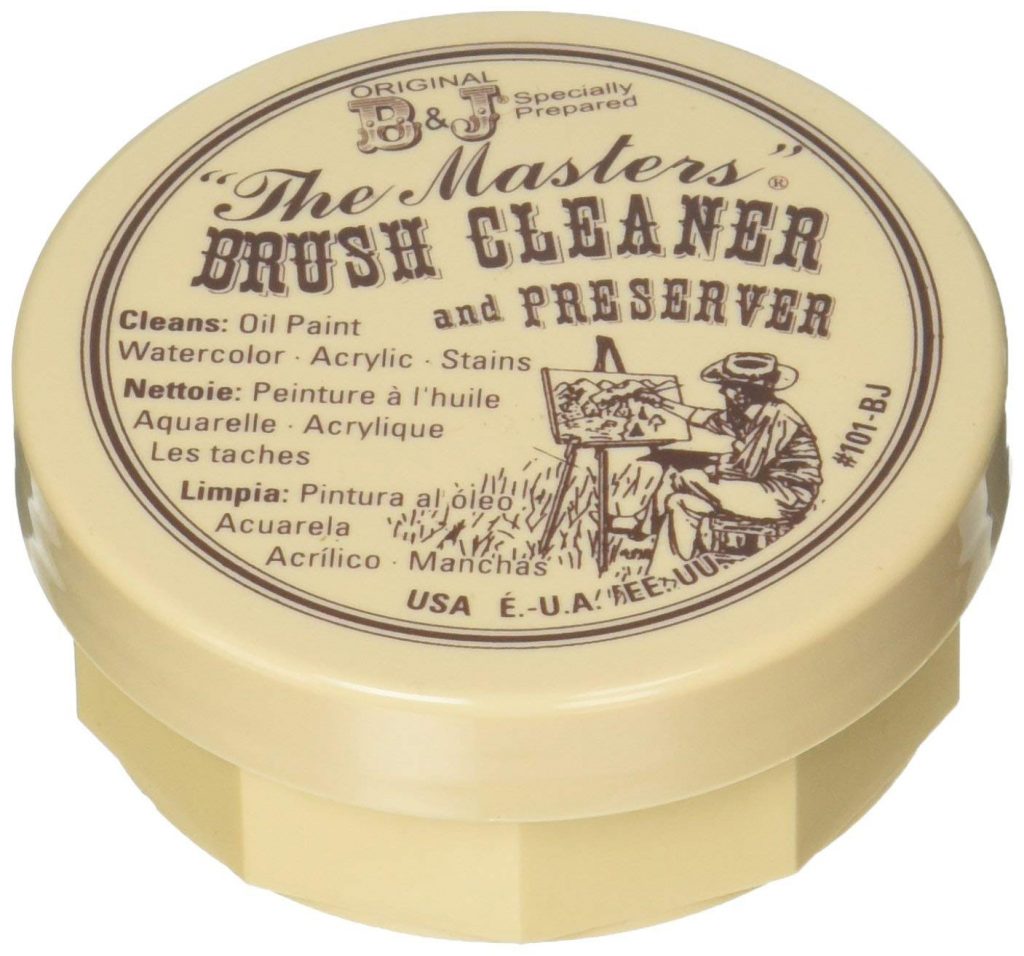 I'm hard on my brushes, both for crafting and painting my miniatures. I'm a TERROR on them. This brush cleaner helps make them last longer, since you can get more of the paint out.
Whittling Knife
This inexpensive knife by Old Timer is an excellent value, and is better than some knives costing 5 times as much.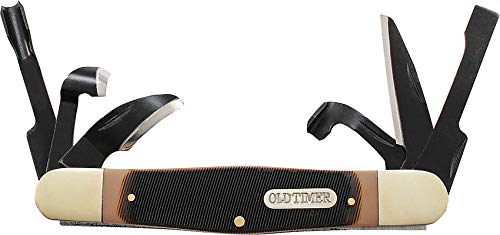 Rub N Buff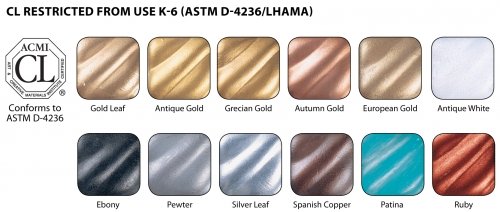 Rub N Buff is a tried and true metallic wax, used to give props a good, metallic finish. It can be used to make the finish clean, like a brand-new item, or it can be used on a darker base – and rubbed off – to give it a more antique look.
It's been used by the steampunk community for years; you might have seen it on use on those nerf guns they're always steampunking up.
Acrylic Wash Set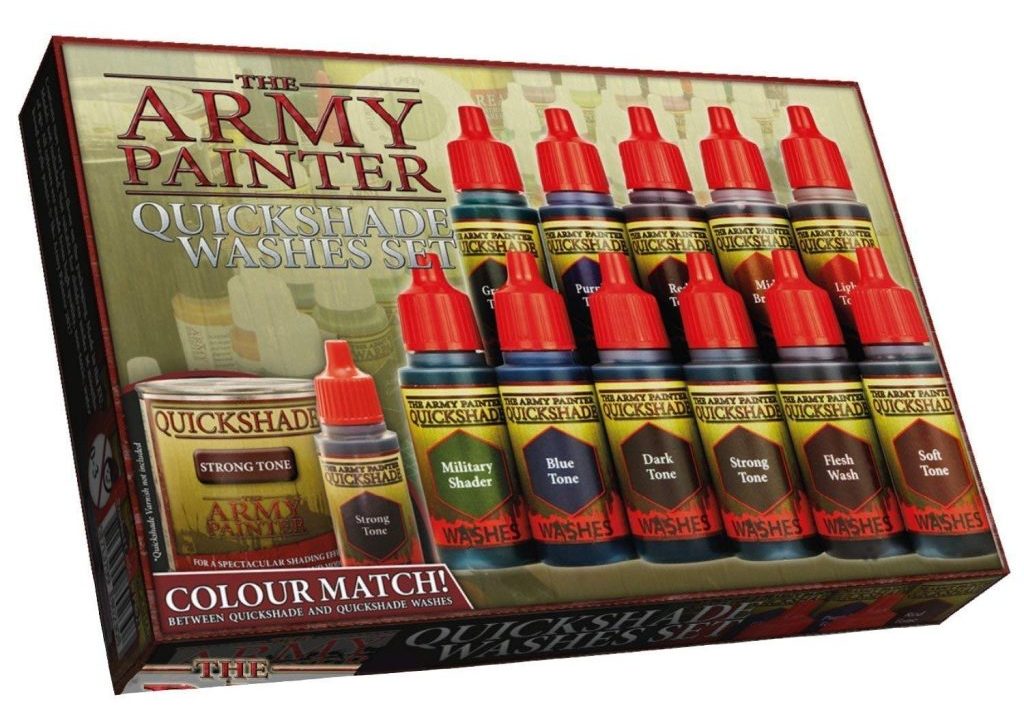 I've been painting miniatures for like 35 year, and I've tried lots of paints and washes in particular. This is my favorite wash set ever, as it works really well, and doesn't leave a chalky residue that I've seen on some other washes. (Including my home-made varieties.)
Why use a wash? It adds shading really, really fast. It can take a figure with simple blocked in colors, and add shadows and highlights. Easy peasy. I just don't have time to spend 10 hours with every figure anymore.
I include it here because these can be used with anything dimensional that you want to antique. For instance, the Soft Tone (a brown) can be used on a Neckerchief slide to make it look more antiqued.