Your Mission is simple: Put together a team of 3-5 Monster Rangers, and attend an event in uniform, promoting our community.
You can do this Mission ANYWHERE IN THE WORLD.
This is an Order of Obscuria Exclusive Mission; you must be a Member of the Order to complete it.
How to Get Started
[pms-restrict subscription_plans="40705,40706,40707,40708″]
Get a good-looking, formal uniform together. (Any Branch.)
Gather together a team of 3-5 other Rangers (strangers or friends)
Order some free fliers from the store.
Attend a the event!
When someone ASKS "what this is about" hand them a card or brochure.
Repeat[/pms-restrict]
Requirements
[pms-restrict subscription_plans="40705,40706,40707,40708″]
You must be an active Member of the Order of Obscuria.
You must be wearing a quality, formal uniform
You must spend 1 day at the event in uniform
It must be at least 3 folks – all in Monster Rangers uniform
You must take photos of your team in action. (Before photo, after photo, and some photos of team members interacting with the public.)
IMPORTANT: You must NOT stand around and hand out flyers. If we get complaints from the event, you team will forfeit your rewards. You may hand out a card/flyer when someone asks for more information.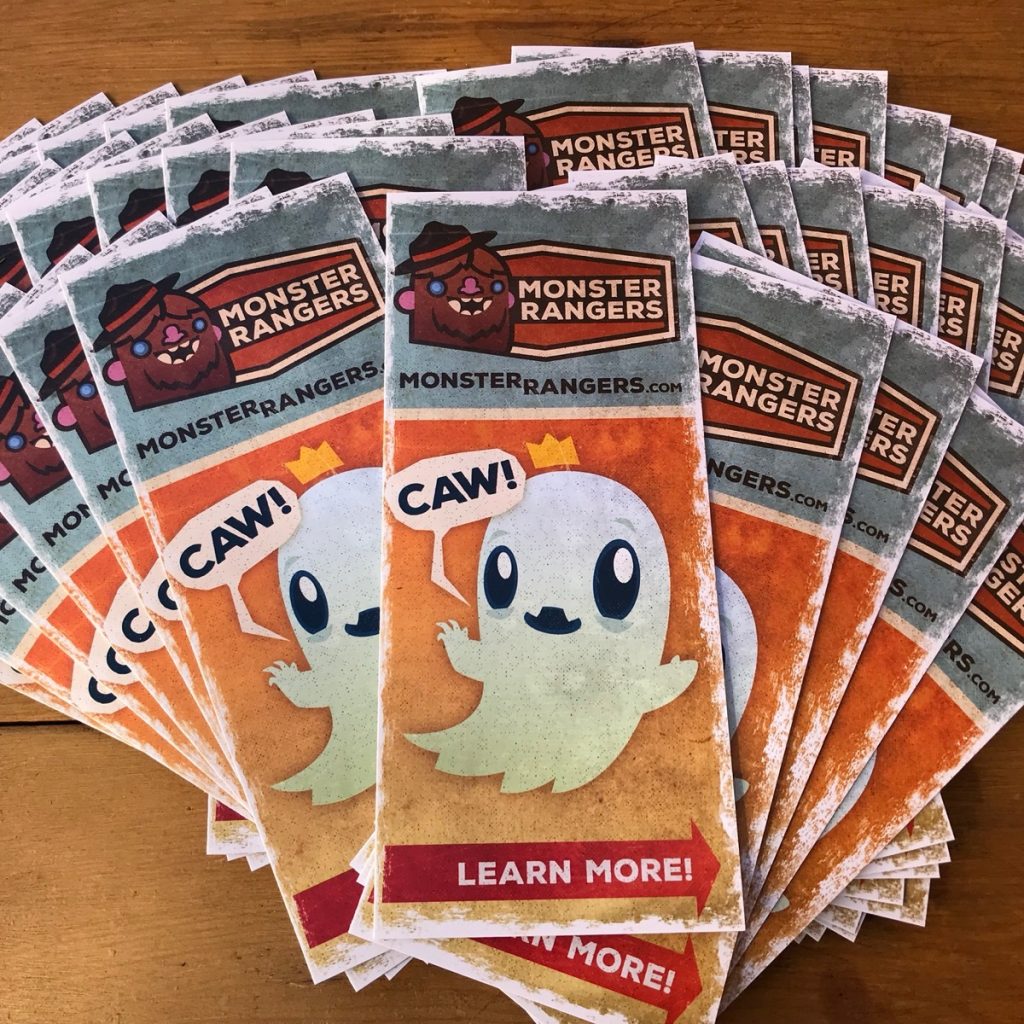 GOAL
Remember: your overall goal isn't to "give away all of the cards to as many people as possible" it's to "interest folks in learning more and maybe becoming a Monster Rangers. It's much better to soft-sell, than it is to be loud and annoying.
You represent our community, so be polite and respectful.
What kind of Events?
Anywhere you think geek/nerd/outdoors kinds of folks might attend.

Comic/Anime/Game Conventions
Outdoor events
Parades
Film Festivals
Art Fests
First Friday Art Walks
Horror Cons
…and anywhere else that makes sense to you[/pms-restrict]
Those of you who complete the mission will receive a Field Agent Badge:
[pms-restrict subscription_plans="40705,40706,40707,40708″]
Submit your success, here.
Make sure that you include the mailing address for each of the members, along with their names. (They should be in the photos.)
[/pms-restrict]
Go get 'em, Ranger!