Baron and Duke Davis, twin brothers, were born on a dirt farm near Clayton, Washington in 1869 to Alma and Joha Davis.
As children, Baron was always climbing trees and exploring the woods, while Duke would dab honey in his eyes and stare at beehives and the moon. Baron was fun loving and gregarious, while Duke was serious and subject to fits of mad laughter or rage.
The Blizzard of 1897
In Winter 1887, a terrible blizzard came and buried the Davis homestead in 22 feet of snow, forcing the boys (now young men) to seek help and wood for their ailing parents. When they returned 3 days later with armloads of coal, Alma and Joha were frozen stiff and stone dead.
In Spring 1898 Duke went away to the prestigious Monsterology Academy near Klagenfurt, Austria, and within 4 years became a registered First Level Monsterologist.
Soon after the bank foreclosed on the farm, leaving only 1 field called "The Black Acre" behind, which it seemed, nobody wanted… except one person.
Baron Davis stayed behind, and worked the Black Acre Farm.
Summer 1900
That Summer there was a real "crow problem" on the Davis farm, with clouds of the "devil birds*" flying overhead, covering the barn's roof like a black sheet.
Baron, the consummate maker, built a scarecrow out of old tractor parts – the tallest and most imposing thing on the farm. The crows only cackled at the creation, which infuriated the man.
One afternoon as Baron was circling the land with his tractor (trailed by hundreds of crows), an angry purple cloud drifted over the farm, looking like "a big haunted face". Thunder rumbled, but Baron ignored it in lieu of getting his chores finished.
Lightning ripped across the sky and nailed the scarecrow and arched across to Baron and knocked him off of the tractor. When Baron awoke sometime later, the Scarecrow was marching dutifully around the border of the farm, whistling a friendly tune.
Marrow Thatch
Baron hid in his house for 6 days, watching his Mechan creation circle his farm, waving at crows, and occasionally picking pumpkins and tossing them high into the sky. When the farmer finally worked up his bravery, he got on his tractor and attempted to "ram the incessant beast into damnation".
The attempt failed.
When Baron awoke in a pile of tractor parts, the steam crow (steam powered scare-crow) had nested the confounded man in a pile of cornstalks, surrounded by hundreds of crows.
"I am Marrow Thatch", the mechanical said in a hollow voice. "There are Monsters Among us. Are you alright?"
Baron wasn't so sure, but he did try to run away.
A World of Monsters
After Baron calmed down, Marrow started pointing out creatures and beasts that lived on the farm.
At first, Baron couldn't really see them unless he squinted or looked between the ears of the old barn cat, "Krippler". It wasn't until he put honey into his eyes (not recommended) did he see the toof-bat that lived in the well, or the "Top Notch" the Nasquatch. Or the attic goblins, the field trolls, or any of the other beasties that called the Davis farm "home".
There were hundreds of them, everywhere.
Baron was certain that he was going mad. Marrow simply seemed excited.
Marrow explained that there was a "world of monsters " just on the "other side of this one". It was called "Monstru," and instead of Manlings it was filled to the brim with monsters. And sometimes those monsters escaped and "leaked through" to this world… which he called "Obscuria."
Monsters Need Our Help
"You see," said Marrow, "monsters aren't well adapted to living here on Irth. I'm not sure why, but living here can make some unbalanced."
"The Monsters need our help."
Turns out, monsters were getting into all kinds of trouble. Stealing soup, scaring children, and sleeping in wells and the insides of basements was causing quite a stir in the Manling world. Monsters are considered a supernatural nuisance, and are simply not tolerated in polite society.
Monsters need a guide.
"They need our help."
Baron Had An Idea
Since monsters have an affinity for children (and since children can naturally sense monsters) it made sense to Baron to start for club of monster-loving folks – the Monster Rangers. He spent the summer of 1903 working with Marrow learning about Obscuria, creating this organization, writing the bylaws, and creating the foundation for the Monster Rangers.
Baron rebuilt his tractor and began traveling the nation (leading a parade of his monster friends) telling the story of "the monsters among us."
The Rangers Thrive
By 1913, the Crow Rangers were a national phenomenon. Thousands of children (and adults) had joined up, and were learning about the Monsters that surrounded us. Baron returned to his farm, and rebuild it as a massive log lodge and headquarters of the Rangers.
Five Great Monster Camps were held at the lodge, culminating with 25,000 Scout participants.
Monsterology Troubles
Around this time, Monsterologists around the world began warning of the "Monsterageddon Plot", a ruse that included such lies as monsters "stealing your skin" and being rabid "Humanitarians" (eaters of humans). In 1913 alone, 48 tortured (and unsane) trolls were released at county fairs across the country by PlugUgly lackeys.

Soon, newspapers were reporting negatively about the Rangers, and enrollment began to weaken.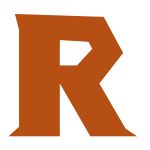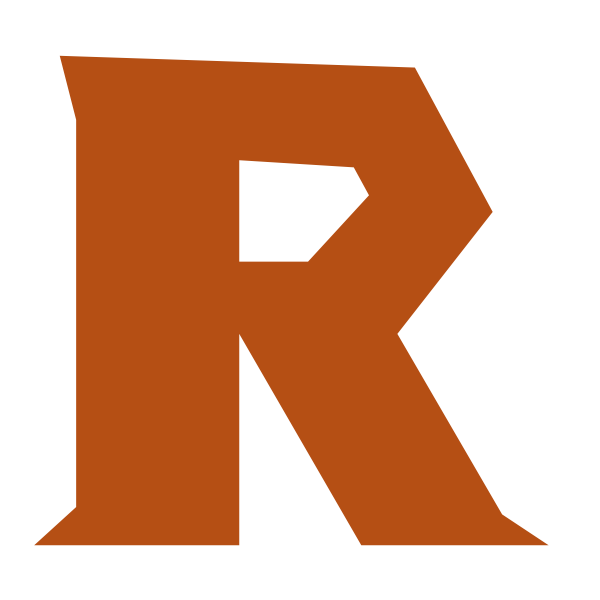 It has also been reported that the Grand-Warlock Monsterologist Nigel Klang summoned hundreds of Night Terrors and other forbidden creatures from the Dimension of Terror, and let them loose about the land.
The Great War
With Europe at war (and thousands of ancient monsters getting involved) Baron joined the United States Army, and was soon fighting in France. The war was unlike anything that Baron had ever seen before. It was the first mechanized war, with biplanes and tanks, motorbikes and mustard gas. But the thing is, that was only the half of it. It turns out, there was a secret war being fought; the Axis had corrupted, tricked and poisoned the minds of monsters of their own, and were fighting on the Axis side.
Baron was distraught and grim, but he continued to write back to the Rangers on a weekly basis, sending messages of positivity and hope for his monster friends.
Baron's Disappearance
In July 1918, Baron's trench was hit by a bomb from the Axis side, and he was presumed dead. No trace of him was ever found, though from time to time certain radio signals can pick up broadcasts from Baron… in Monstru.