Clownie Spirit Badge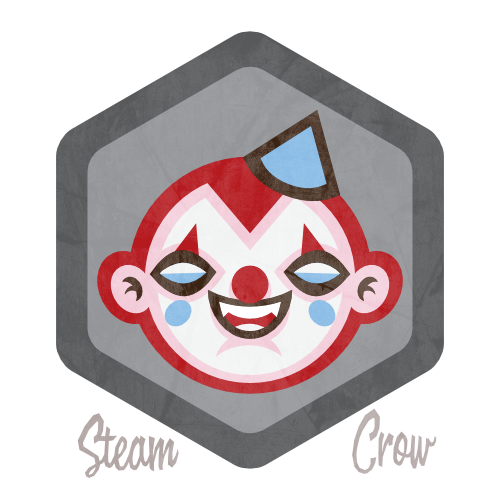 The Clownie Spirit Badge was made to help protect you against the ravages of the Clowna, a most dangerous and wicked monster. When Clowna see that you have this badge on, they'll believe that you are their friend, and leave you alone. Or, maybe you just like clowns; that works too.
Levels
There is but 1 level of the Clownie badge.
Fact
Daniel has been a professional Graphic Designer since 1994; this badge was one of the first cloth badges that we had made, but we sort of forgot about it.
Point Value
The Clownie badge is worth 10 Glory points, just like most Spirit Badges.
[caption id="attachment_34515" align="aligncenter" width="1024"]
Get Yours Here
[/caption]
Symbology
Clowns have red noses, probably due to the fact that they have a very amazing sense of smell.
Rarity
This is a Common badge.
Personal Ranger Challenge
Take your photo, in uniform, with a clown. Add the photo to your Rangers Sketchbook.
You don't turn this in for credit; you simply log it into your Rangers Sketchbook – Rangers Honor!
Good luck, Ranger!
---
See the full Badge Directory.
Unlocked By