Fight Evil By Moonlight Patch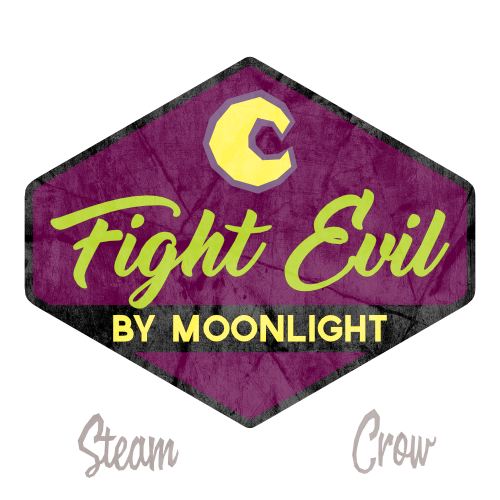 Sometimes, Monster Rangers have to fight evil by moonlight. The Skinwalkers (werewolves) in particular, are avid moonlight stalkers, searching for darkness in the dark.
Levels
There is but 1 level of the Fight Evil By Moonlight Patch.
Fact
Fight Evil by Moonlight is a pledge. It is promise made by werewolves, sailors, and even magical girls… by the light of the moon.
Point Value
The  Patch is worth 25 Glory points, more than most Spirit Badges.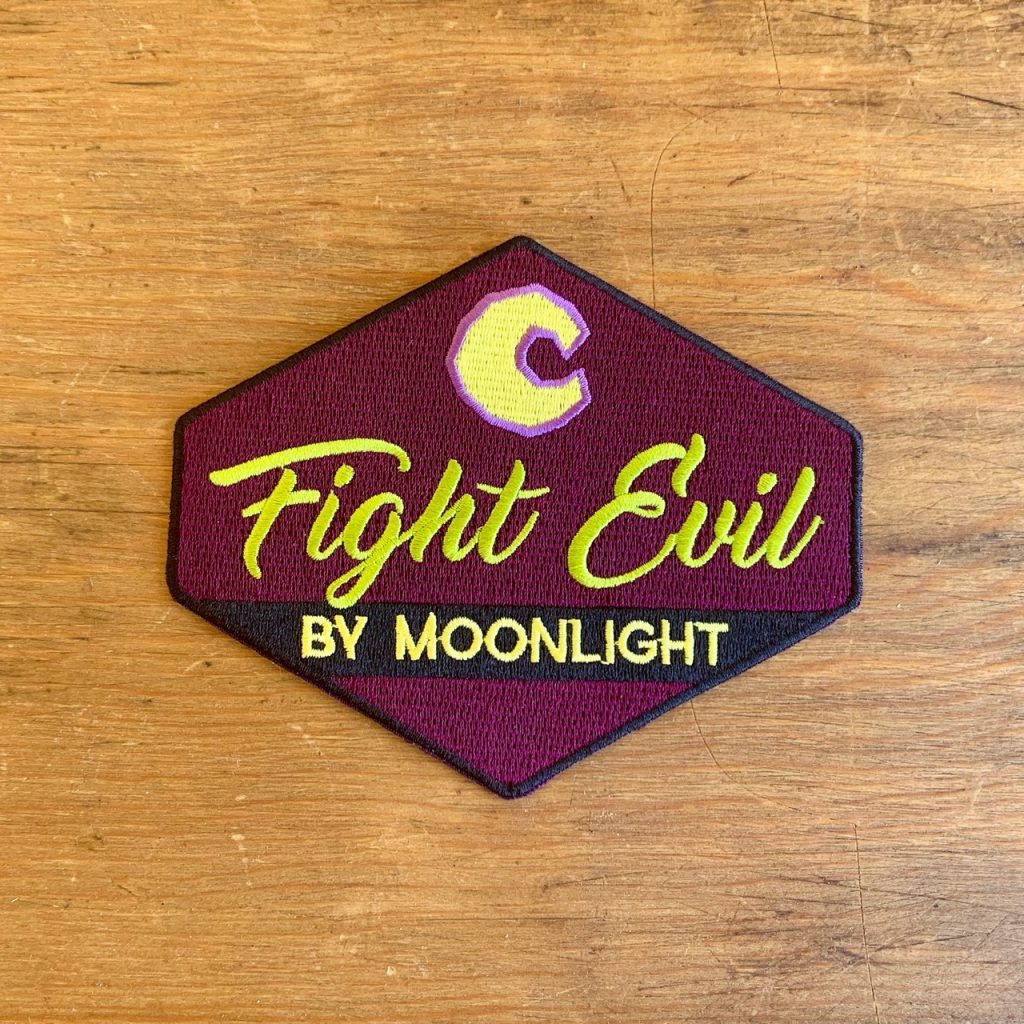 Symbology
Purple is the color of Royalty.
Rarity
This is an Uncommon patch. You can order yours here!
Personal Ranger Challenge
Wait for the moon to come out; ideally a 3/4 moon or larger.
Stay up really late.
At midnight, go out to a safe place, and gaze at the moon.
Do no evil, and eat a delicious treat.
Monster Rangers Jr. Challenge
Parent/Guardian: See above, but do this with your child.
You don't turn this in for credit; you simply log it into your Rangers Notebook – Rangers Honor!
Good luck, Monster Ranger!
---
See the full Badge Directory.
Unlocked By