Jackoween Spirit Badge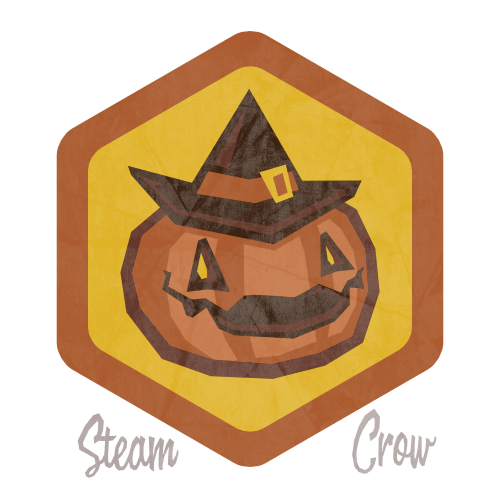 Halloween is a way of life for the Monster Rangers, as both Manlings and Monsters celebrate the holiday.
Jackoween is a Halloween party by and for monsters – hosted by Steam Crow.
Levels
There is but 1 level of the Jackoween Badge.
Fact
Daniel and Dawna hosted our own Halloween/Jackoween party for years; now we're bringing them back.
Point Value
The Jackoween badge is worth 25 Glory points, double most Spirit Badges. But this one is special.
Symbology
Jackoween features a Halloween Golem, the "race" of Marrow Thatch.
Rarity
This is a rare badge, at least currently.
Personal Ranger Challenge
Come to our Jackoween Party. Be nice to others. Have fun. Meet some Rangers and Monsters. Laugh.
You don't turn this in for credit; you simply log it into your Rangers Sketchbook – Rangers Honor!
Good luck, Ranger!
---
See the full Badge Directory.
Unlocked By