Mentor Spirit Badge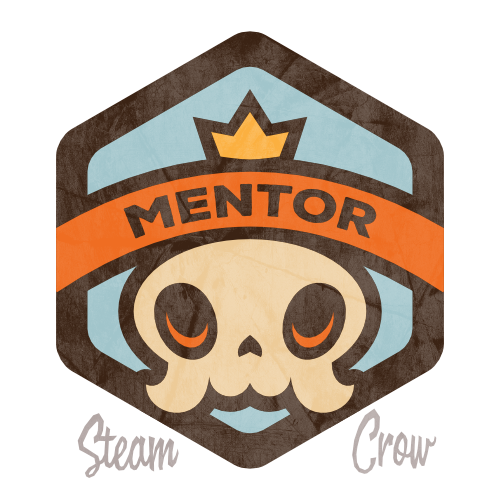 The Mentor Spirit Badge is intended to be a gift that one Ranger gives to a Mentor of theirs. This can be someone who offered advice when it was needed, taught a valuable skill or lesson, or somehow supported them.
It is not intended to be bought for one's self; when it appears on a uniform, it means that it was given TO that Ranger.
Levels
There is but 1 level of the Mentor spirit badge.
Fact
This badge was suggested by our Rangers; we loved the idea.
Point Value
The Mentor spirit badge is worth 100 Glory points, more than most Spirit Badges.

Symbology
A happy skull is a healthy skull. Crown = leadership. Skull = a Memento Vita.
Rarity
This is a Common badge. You can order one here!
Personal Ranger Challenge
Find a Mentor (Not easy)
Learn everything that you can; listen to their experience.
Bring them cookies, a meal, or company from time to time.
Gift them one of these badges, explaining what it's all about.
Thank them!
Repeat as necessary.
You don't turn this in for credit; you simply log it into your Rangers Notebook – Rangers Honor!
Good luck, Ranger!
---
See the full Badge Directory.
Unlocked By