Monster Rangers Flag Patch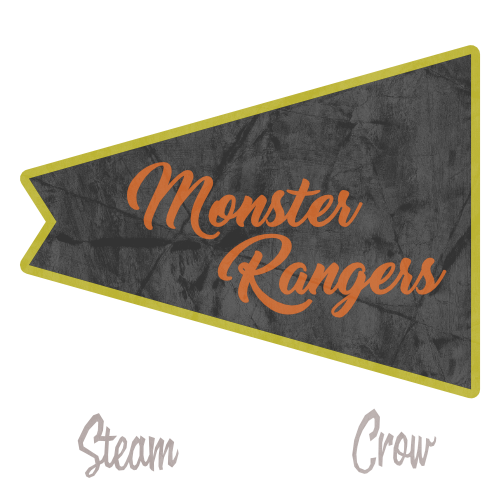 Sometimes simple really is the best. This Flag announces that you are a member of the Monster Rangers when you need to be more subtle about your allegiances. Keep up the good work Secret Ranger.
Levels
There is but 1 level of the Monster Rangers Flag Patch.
Fact
The Caw Law states a Monster Ranger is kind, odd, honorable, spooky, thrifty, and irreverent.

Point Value
The Monster Rangers Flag Patch is worth 10 Glory points.
Symbology
A subtle way of showing you are proud to be a Monster Ranger.
Rarity
This is a common badge. You can order one here!
Personal Ranger Challenge
To fully earn the Monster Rangers Flag Patch the Ranger must:
Show someone some kindness
make something awesome using only what you have in your home
Celebrate the odd traits that make you, you
Monster Ranger Jr. Challenge
Same as above, but with your Parent/Guardian's assistance and support.
You don't turn this in for credit; you simply log it into your personal Ranger Sketchbook – Ranger's Honor!

Good luck, Monster Ranger!
Unlocked By