Monster Rangers Hex Patch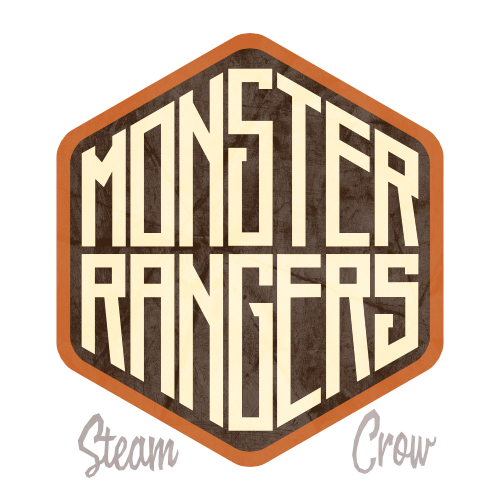 This Monster Rangers Hex Patch can go onto anything, from the shoulder, back, or even on the satchel.
Levels
There is but 1 level of the Monster Rangers Hex Patch.
Fact
Hexes are powerful in nature, and magic.
Point Value
The Monster Rangers Hex Patch is worth 10 Glory points, just like most Spirit Badges.

Symbology
Brown symbolizes the Earth, while Copper symbolizes Creativity. The Hex is MAGIC.
Rarity
This is a Common badge. You can order yours here!
Personal Ranger Challenge
Tell 6 other folks about the Monster Rangers (Representing the 6 sides of the patch.)
Or eat 6 hex shaped fruits or vegetables.
Draw a huge HEX in chalk in a public place, but don't get into trouble or get hurt. (That's for everything.) Take a photo.
You don't turn this in for credit; you simply log it into your Rangers Notebook – Rangers Honor!
Good luck, Monster Ranger!
---
See the full Badge Directory.
Unlocked By