San Diego Troop Spirit Badge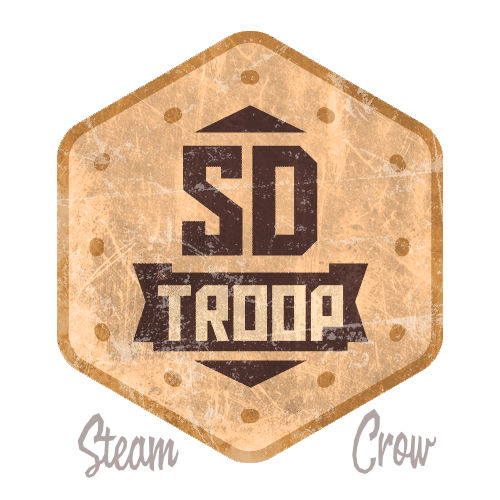 San Diego is Steam Crow's biggest show, so it makes sense that we'd want to reward folks with this fancy SD Troop Spirit Badge
This is a badge demonstrating Patronage; it was purchased at the San Diego Comic-Con. Currently it is in leather, as it's not been made in cloth just yet.
Passphrase:
"I Troop for San Diego!"
Levels
There is just one level of the San Diego Troop badge.
Fact
Even though San Diego is never all that hot, the humidity makes it feel nearly as warm as Daniel feels in Arizona. SWEATY!
Symbology
SD doesn't mean "suck-doom" or "signal drift" it means "San Diego".
Rarity
This is a common badge.
Unlocked By