Sea Scouts Core Patch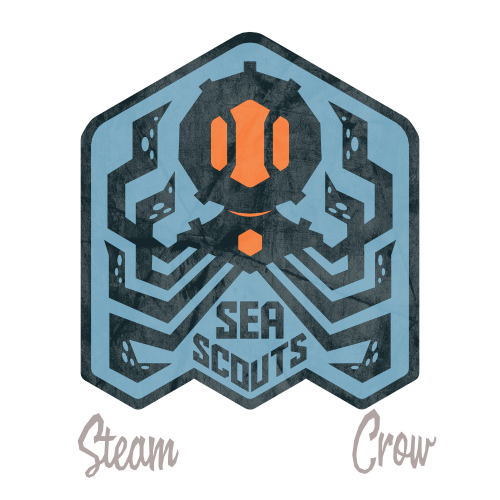 The Sea Scouts are responsible for helping monsters in 2/3rds of the world… from the lakes, seas and oceans, to their very depths. It's too little to say that this responsibility makes these grizzled veterans incredibly important.
This version of the core patch is retired; once we sell-through them they will not be made again. (They'll be "Sea Rangers")
Levels
There is but 1 level of the Sea Scout Core Badge. It is a soggy and damp level, at that.
Fact
We've been told that Monsters in the depths of the ocean are as beautiful as they are terrifying.
Point Value
The Core Sea Scout Spirit Badge is worth 25 Glory points.
Symbology
Tentacles are everywhere… from the offices of power to the depths of the seas… they're always there.
Rarity
This is a common badge.  You can get yours here!
Personal Scout Challenge
To fully earn the Sea Scout Spirit Badge, the Scout must:
Learn how to swim
Demonstrate knowledge how to tie a Ashley Stopper Knot
Paddle a Canoe, rowboat, or help sail a ship across a body of water.
You don't turn this in for credit; you simply log it into your Rangers notebook – Monster Rangers Honor!
Unlocked By