Camp '18 – Swampy Patch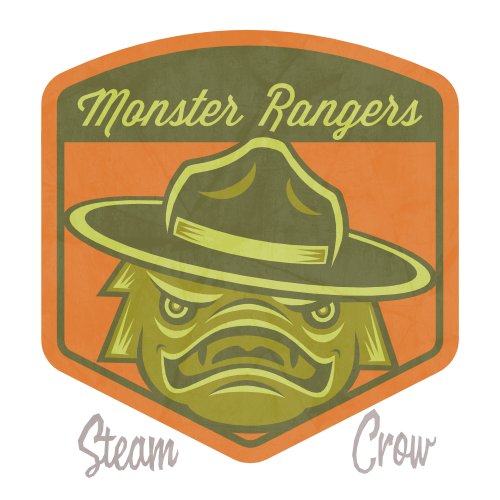 Swampy the Boggra is our 2018 Monstro Camp Mascot.
Levels
There is but 1 level of the Swampy Patch.
Fact
Swampy is ONLY available in-person, at one of our 2018 Monstro Camps! He'll likely make good Barter Circle trade goods.
Point Value
The Swampy Patch is worth 10 Glory points, just like most Spirit Badges.
Symbology
Swampy is the hero of bog-towns and swamp-shacks across Obscuria. He is tough, but a good leader.
Rarity
This is an Uncommon badge. You can order yours here!
Personal Ranger Challenge
Come to a Monstro Camp in 2018
Purchase a Swampy Badge from our store
Visit a bog, swamp, or other unusual locale.
You don't turn this in for credit; you simply log it into your Rangers Notebook – Rangers Honor!
Good luck, Monster Ranger!
---
See the full Badge Directory.
Unlocked By