Thulhu Spirit Badge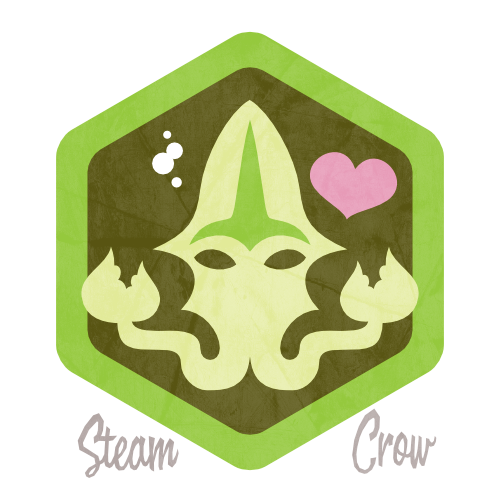 Deep Sea Rangers speak of horrors that can only be seen in the darkest depths of the sea. Often these elder ones devour the souls of these brave Rangers; other times, they fall in love with them.
Levels
There is but 1 level of the Thulhu Spirit Badge.
Fact
There is said to be one such creature who protects humanity, deep below the banks of Krakenthab.
Point Value
The Thulhu Spirit Badge is worth 10 Glory points, the same as most Spirit Badges. This one has the greens.
Symbology
We do not speak of these things, for they prey upon one's own willpower.
Rarity
This is a common badge.
Personal Ranger Challenge
To earn the Thulhu Spirit Badge, the Ranger must find the following, study them, and lot each into their Ranger Notebook:
An uncooked calamari
Cuttlefish Snack
Squid crackers
You don't turn this in for credit; you simply log it into your Rangers Notebook – Rangers Honor!
Good luck, Ranger!
---
See the full Badge Directory.
Unlocked By