Type Spirit Badge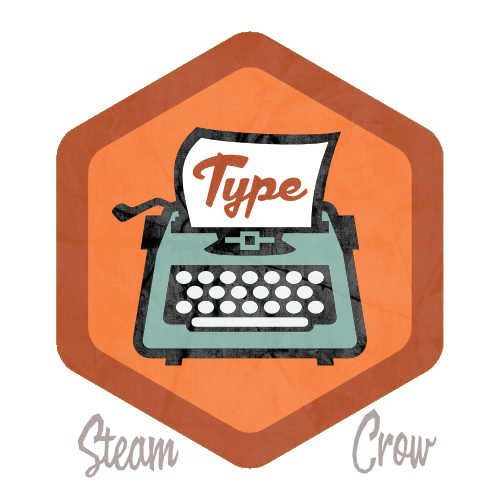 The Type badge is for Rangers who love type, fonts, and old machines. It also celebrates the Writer.
This is a badge demonstrating Patronage.
Passphrase
"You are so write."
Levels
There is just one level of the Type badge.
Fact
We have a couple old typewriters in the Steam Crow studio, here somewhere.
Symbology
The typewriter symbolizes communication with the monster world of Monstru.
Points
The Type badge is worth 10 Glory Points.
Rarity
This is a common badge; you can order one here.
Unlocked By