Wicked Specs Spirit Badge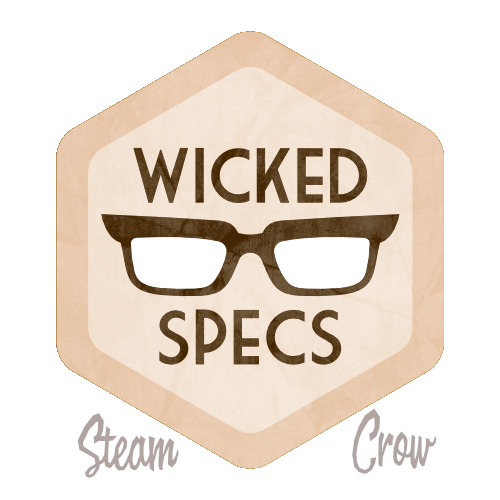 This badge celebrates eyeglasses; Dawna and Daniel wear glasses themselves, and dig old timey specs.
This is a badge demonstrating Patronage; it is only sold to people who wear glasses.
Passphrase
Levels
There is just one level of the Wicked Specs badge, you either wear glasses, or you do not.
Fact
Glasses rule.
Symbology
Spectacles symbolize the ALL SEEING EYE, even if they're near-sighted.
Points
Wicked Specs is worth 10 Glory Points.
Rarity
This is a common badge. You can get yours here!
Unlocked By