Yokai Kid Patch
The Yokai Kid was designed to be the mascot of the Japanese branch of the Monster Rangers – the Yokai Rangers and the Kaiju Corps.
Levels
There is but 1 level of the Yokai Kid Patch.
Fact
This is also called the "Kaiju Corps" patch. They are the same division, the same thing.
Point Value
The Yokai Kid Patch is worth 25 Glory points, more than most Spirit Badges.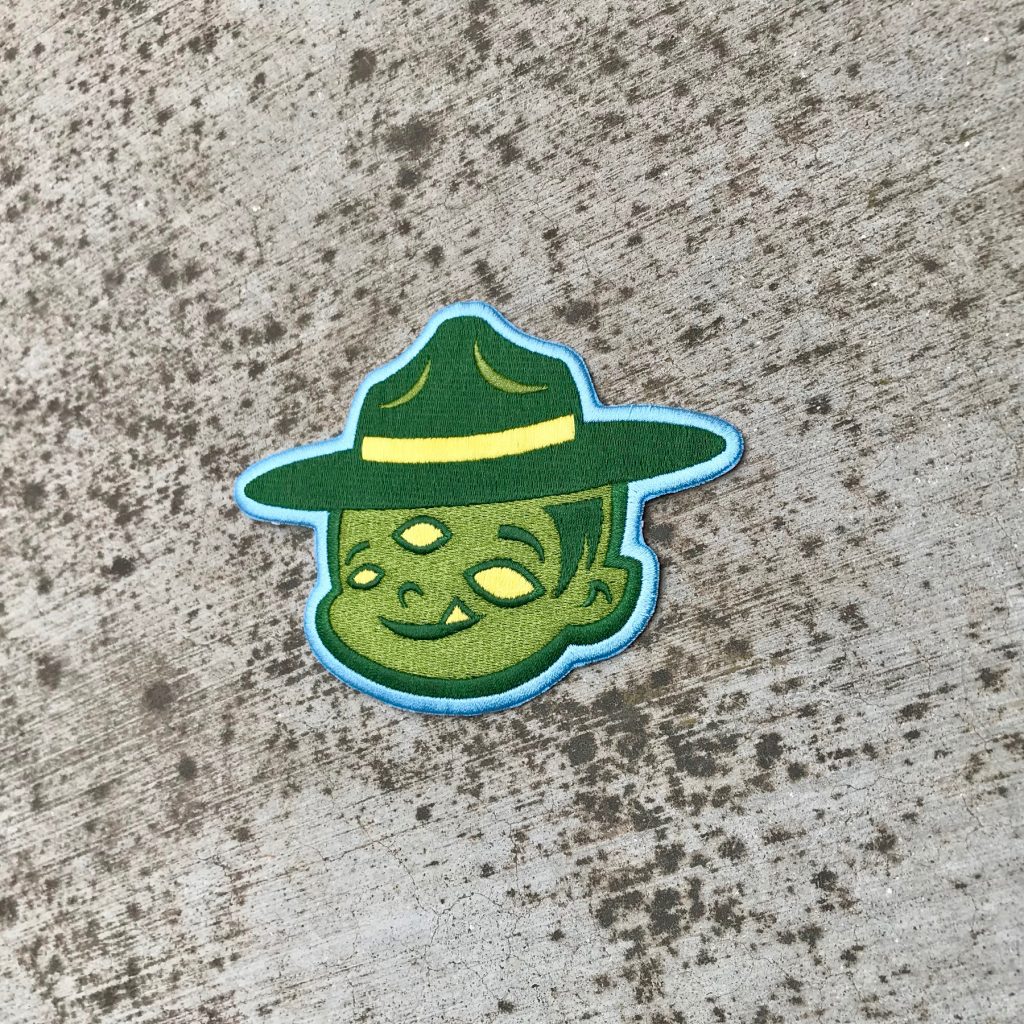 Symbology
Instead of a "momento mori" I think of this as a "momento vitae"; a reminder of life. (And to live.)
Rarity
This is a Common patch. You can order yours here!
Personal Ranger Challenge
Watch 3 classic Godzilla movies, including "Destroy All Monsters". (Do it with another Ranger, if possible. Doesn't have to be all on the same day.)
Be able to hum the beginning of the Godzilla theme song, at will.
Log this into your Monster Rangers Notebook
Monster Rangers Jr. Challenge
Be able to define the word "Kaiju". (Giant Japanese Monster.)
Watch a classic (pre 1973) Godzilla movie
Draw a Kaiju of your choice
Log it into your Monster Rangers Notebook
Repeat as necessary
You don't turn this in for credit; you simply log it into your Rangers Notebook – Rangers Honor!
Good luck, Monster Ranger!
---
See the full Badge Directory.
Unlocked By