Blessed by Unicorns Spirit Badge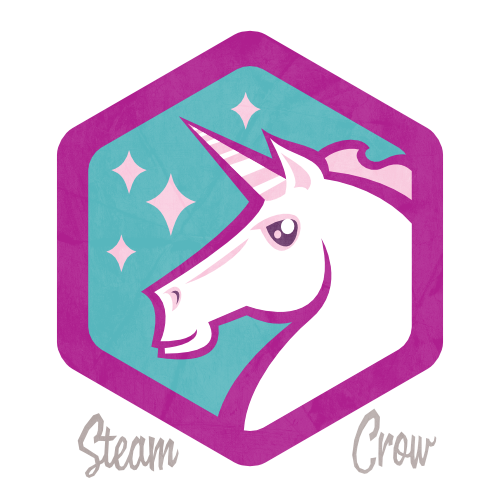 Blessed by Unicorns is a state that that all Monster Rangers seek. But it's not easy, as Unicorns are finicky ponies.
This Spirit Badge was a featured reward for our 2017 Monster Scouts Membership Drive Kickstarter.
Levels
There is but 1 level of the Blessed by Unicorns Badge, but it probably has 7% more magic power than most of the other badges.
Fact
Unicorns have 82% more magic than owlbears, 26% more magic than Wraiths, and 7% more magic than Leprechauns.
Point Value
The Blessed by Unicorns Badge is worth 10 Glory points.
Symbology
The Unicorn symbolizes infinite possibilities, wisdom, and success, but not pork rinds.
Rarity
This is a common badge. You can get yours, here!
Personal Ranger Challenge
To fully earn the Blessed by Unicorns Badge the Ranger must:
Pet a wild unicorn
Feed a donut to a wild unicorn
Attempt to ride a wild unicorn in a hidden monster rodeo
You don't turn this in for credit; you simply log it into your personal Rangers Sketchbook –Ranger's Honor!
Good luck, Monster Ranger!
Unlocked By