Calamity Flag Patch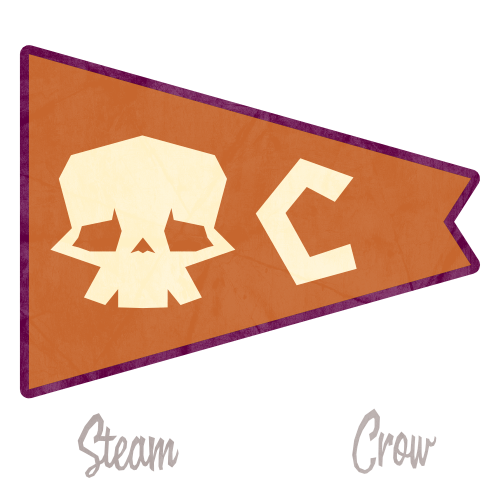 The Calamity Flag has been around since the beginning of our organization. It is a rallying point for our Rangers, a signal of friendship to the monsters of the world, and a symbol of hope against the misinformation and hatred the monsterologists spread. Support the Monster Rangers by wearing this patch with pride.
Calamity Flag badges can sometimes be earned by marching in official Calamity Parades at Steam Crow events.
Levels
There is but 1 level of the Calamity Flag Patch.
Fact
The largest Calamity Flag ever seen was carried by the first Signal Ranger, Ivan Kularak.
Point Value
The Calamity Flag Patch is worth 10 Glory points.
Symbology
"Old Orange" reminds us that even calamities can have unexpected and wonderful outcomes.
Rarity
This is a rare badge.
Personal Ranger Challenge
To fully earn the Calamity Flag Patch the Ranger must:
make your own Calamity Flag
Participate in a Calamity Parade
Make a list of calamities that turned out to be good things
Monster Ranger Jr. Challenge
Make your own Calamity Flag (with parent/guardian's help if needed)
Put together small Calamity Flags then give them to other Rangers
Learn the history of the Calamity Flag
You don't turn this in for credit; you simply log it into your personal Ranger Sketchbook – Ranger's Honor!

Good luck, Monster Ranger!
Unlocked By