Candy Corn of Merit Badge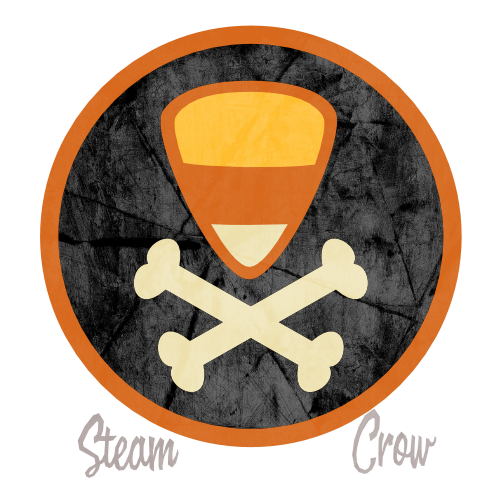 This Halloween Candy Corn Merit Patch was a featured item from our 2018 Trick er Treat Kickstarter.
Levels
There is but 1 level of the Candy Corn Merit Badge, not to be confused with the Candy Corn of Doom Badge.
Fact
Daniel was a Dracula for 7 years in a row at Halloween, until the day that he actually met a real-life Feratu. After that, he would only don the plastic fangs for fun.
Point Value
The Candy Corn of Doom Merit Badge is worth 20 Glory points, the same as most Spirit Badges. But this one is the sweetest.
Symbology
While some say that Candy Corn is a reference to multicolor "Indian Corn", but Rangers know that it's really a reference to a field of corn grown by one of Baron Davis' neighbors; the corn itself was haunted, with fangs and a hunger from Manling flesh!
Rarity
This is a common badge.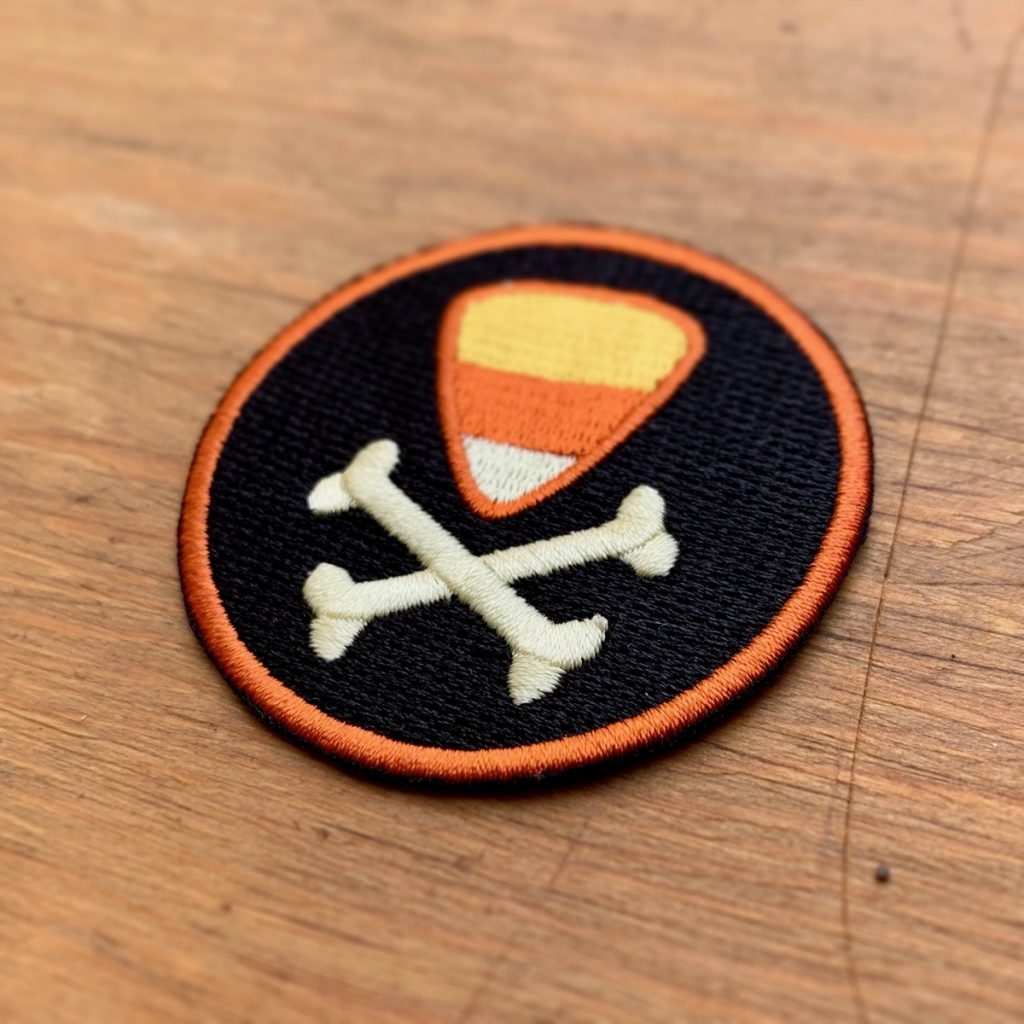 Personal Ranger Challenge
To earn the Candy Corn Merit Badge, the Ranger must follow and support a future Steam Crow Kickstarter.
Monster Rangers Jr. Challenge
Parent: Help your Jr. Ranger make a monster costume. See what she wants to do, and then search youtube.com for costuming help if you need it. Then takes some great photos, as memories are important to grab!
You don't turn this in for credit; you simply log it into your Rangers Sketchbook – Rangers Honor!
Good luck, Ranger!
---
See the full Badge Directory.
Unlocked By