Cauldron Spirit Badge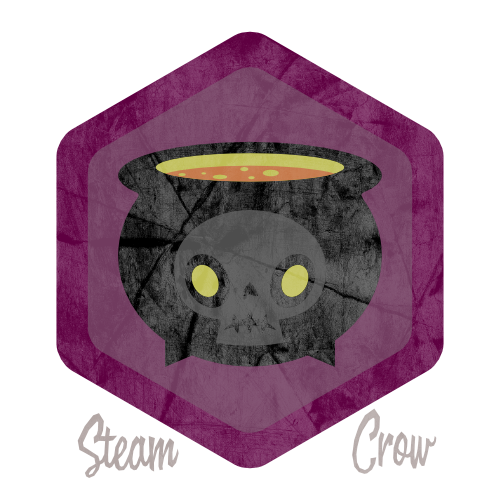 The Cauldron Spirit Badge is a Patron badge, one that can be purchased. It first appeared in our 2018 Membership Kickstarter.
Levels
There is but 1 level of the Cauldron Spirit Badge.
Fact
A good cauldron is hard to find. We have one at the Steam Crow Studio, that belong to Daniel's Grandfather.
Point Value
The Cauldron Spirit Badge is worth 10 Glory points, the same as most Spirit Badges.
Symbology
The Cauldron symbolizes rebirth in several different cultures.
Rarity
This is a common badge.
Personal Ranger Challenge
Make a goal.
Write it on a piece of paper.
Burn it in an iron cauldron or or fire.
Do something fun.
Monster Rangers Jr. Challenge
With the help of a parent/guardian, select a soup recipe.
Have them help you prepare it, ideally in a large pot.
Enjoy eating the soup that you made.
You don't turn this in for credit; you simply log it into your Rangers Notebook – Rangers Honor!
Good luck, Ranger!
---
See the full Badge Directory.
Unlocked By