Chef Minotaur Spirit Badge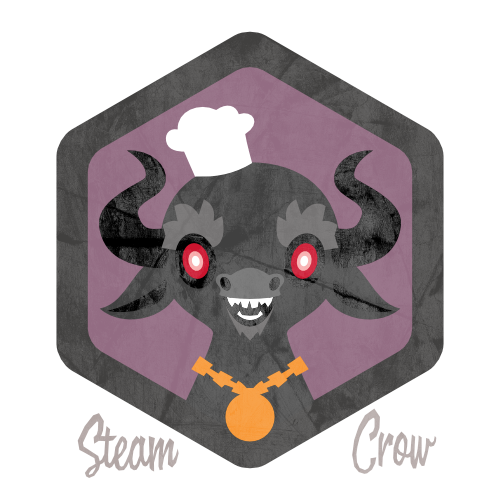 Warning
: count(): Parameter must be an array or an object that implements Countable in
/home/kalefe5/public_html/steamcrow/monsterrangers.com/wp-content/plugins/achievements/includes/achievements/template.php
on line
663
class="dpa-single-achievement user-id-1">
The Chef Minotaur Spirit Badge is a Patron badge, one that can be purchased. It first appeared in our 2018 Membership Kickstarter.
Levels
There is but 1 level of the Chef Minotaur Spirit Badge.
Fact
Minotaurs are in fact the 5th best monster.
Point Value
The Chef Minotaur Spirit Badge is worth 10 Glory points, the same as most Spirit Badges.
Symbology
The Chef Minotaur Spirit Badge symbolizes strength, ambition, and confidence.
Rarity
This is a common badge.
Personal Ranger Challenge
Watch "Sinbad and the Eye of the Tiger" 1977.
Eat a small fruit pie and/or pretzel.
Enjoy!
Monster Rangers Jr. Challenge
If it's okay with your parent/guardian, do the above.
You don't turn this in for credit; you simply log it into your Rangers Notebook – Rangers Honor!
Good luck, Ranger!
---
See the full Badge Directory.
Unlocked By