Imagine8 Spirit Badge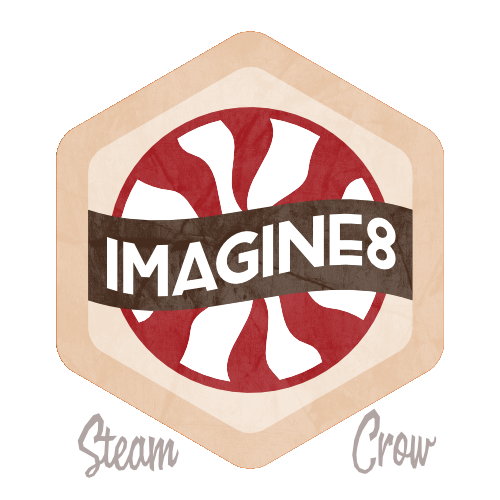 Imagine8 is Baron Davis' patented 7-step method "of seeing the world (of monsters)." It sometimes involves hypnotic candy, but mostly it's about living with self-confidence and an eye earning one's long-term goals.
Passphrase
"I walk the spiral candy path!"
Levels
There is just one level of the Imagine8 Spirit Badge.
Fact
The candy is just candy, but your Imagine8 is real. (And minty fresh!)
Symbology
The spiral suggests the eternity of your imagination. Yeah! And mints!
Rarity
This is a common badge. You can get yours here!
PERSONAL RANGER CHALLENGE
To fully earn the Imagine8 Spirit Badge the Ranger must:
Learn how to see monsters
Put out some treats for monsters on WeenHallow, and other Ranger Holidays.
Study the folklore and legends of 13 monsters
Swear to protect them.
You don't turn this in for credit; you simply log it into your personal Ranger Sketchbook – Ranger's Honor!
Good luck, Monster Ranger!
Unlocked By