Krampus Bell Spirit Badge
The Krampus Bell Spirit Badge was released in December for orders of $99 or more… for order in December only. Hey, don't blame us, it was demanded by the Krampus himself.
Levels
There is but 1 level of the Krampus Spirit Badge.
Fact
Krampus likes wearing hats and ringing bells, but he's all out of hats.
Point Value
The Krampus Bell Spirit Badge is worth 66 Glory points, more than most Spirit Badges.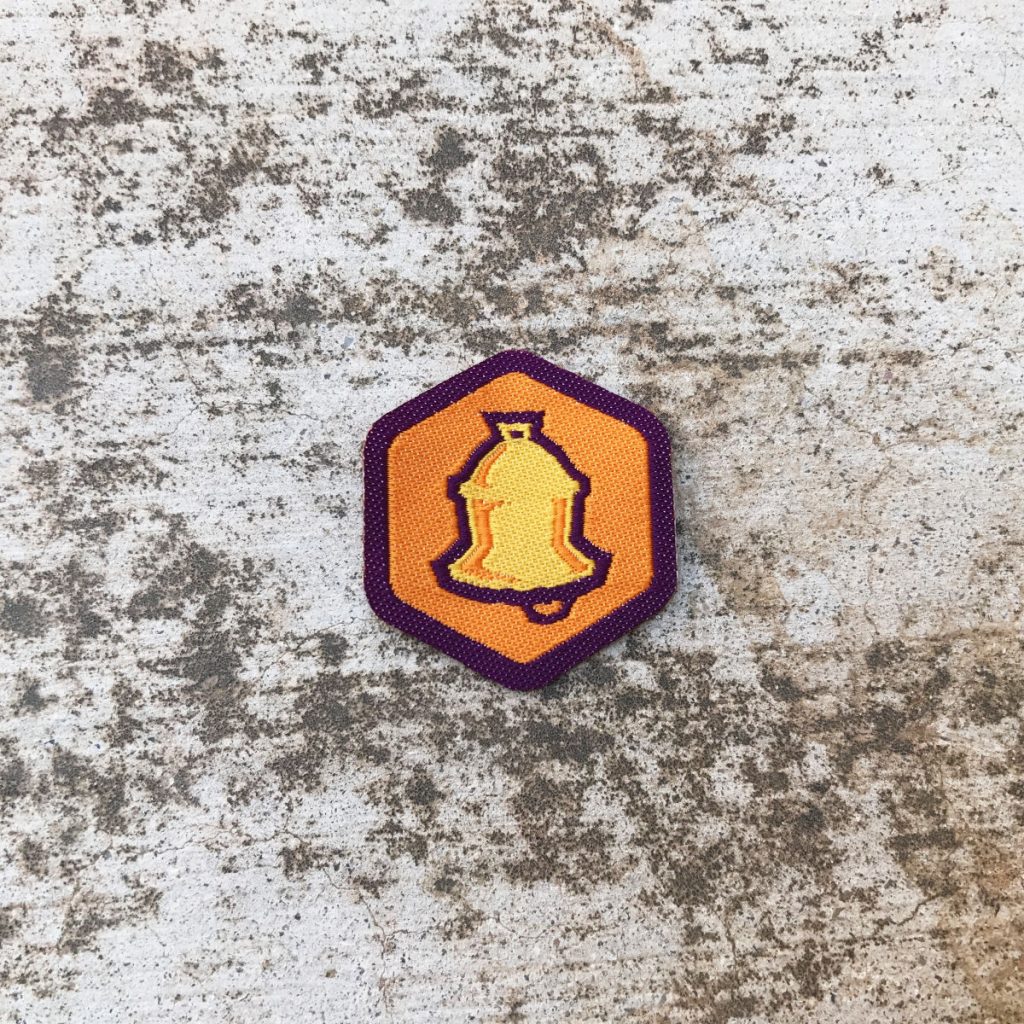 Symbology
Bells symbolize a spiritual cleansing.
Rarity
This is an uncommon badge.
Personal Ranger Challenge
Shop at SteamCrow.com in December
Give your Steam Crow shopping list to other folks that buy gifts for you
Keeping Steam Crow healthy!
Monster Rangers Jr. Challenge
Parent: obtain a Krampus Bell Badge (See above)
Get your child to draw a Krampus on December 5th, Krampusnacht ("Krampus Night")
Tell your child that behaving well, keeps the Krampus away (unless of course they like Krampus.) Then tell them that behaving well attracts Krampus.
On the day of your choosing (Christmas eve?) give them the Krampus Bell Badge. (If they were good)
OR put it in their stocking, and tell them that they were good. (If they were good)
You don't turn this in for credit; you simply log it into your Rangers Notebook – Rangers Honor!
Good luck, Ranger!
---
See the full Badge Directory.
Unlocked By