Lucky Badge Spirit Badge
Have you ever needed a little extra luck? Then this spirit badge is for you. No more wandering around a field of clovers to try and find the annoying elusive four-leaf one. No more carrying a heavy iron horseshoe everywhere you go. It's a win-win.
This was an exclusive from our Badge of the Month Club, February 2019. You can join, too!
Levels
There is but 1 level of the Lucky Spirit Badge.
Fact
Anything can be lucky if you believe it is.
Point Value
The Lucky Spirit Badge is worth 10 Glory points.
Symbology
The horseshoe has been a symbol of good luck and protection for centuries.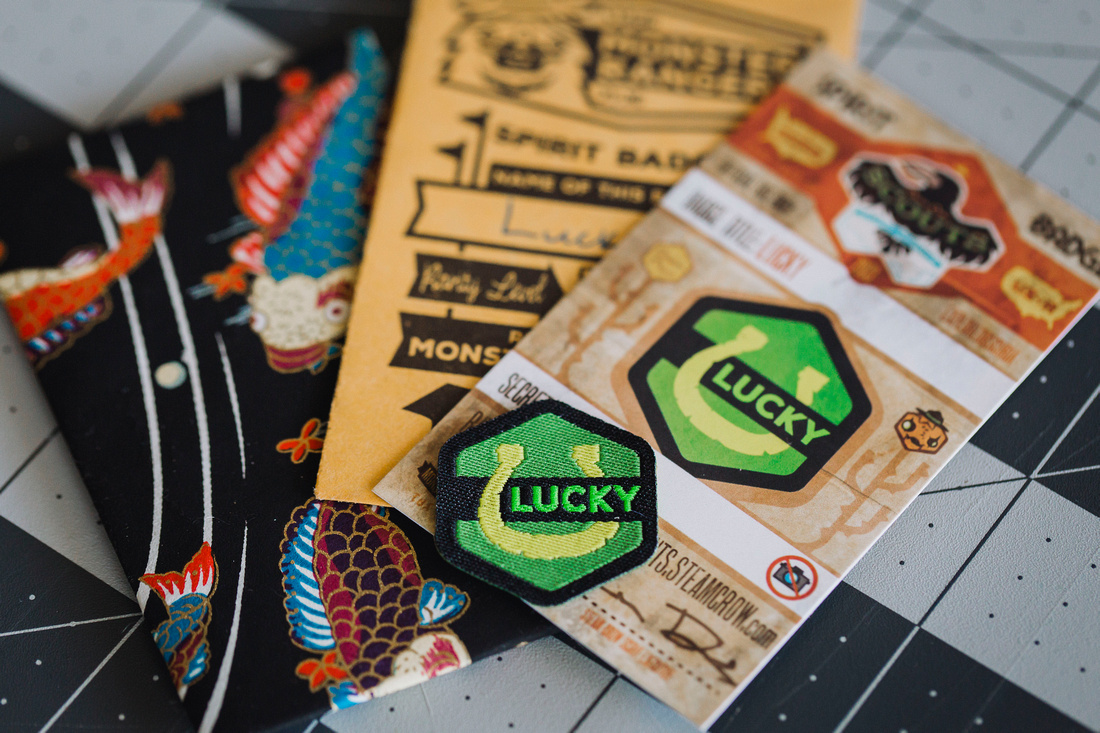 Rarity
This is a rare badge.
Personal Ranger Challenge
To fully earn the Lucky Spirit Badge the Ranger must:
Look up some superstitions from another Era
Write down all the positive things that happened to you on any given day
Plant some clover, just in case
Monster Ranger Jr. Challenge
Pick one superstition and learn the history behind it
Figure out what your lucky item is
Plant some clover with your parent/guardian's help
You don't turn this in for credit; you simply log it into your personal Ranger Sketchbook – Ranger's Honor!

Good luck, Monster Ranger!
Unlocked By