Nice Dice Spirit Badge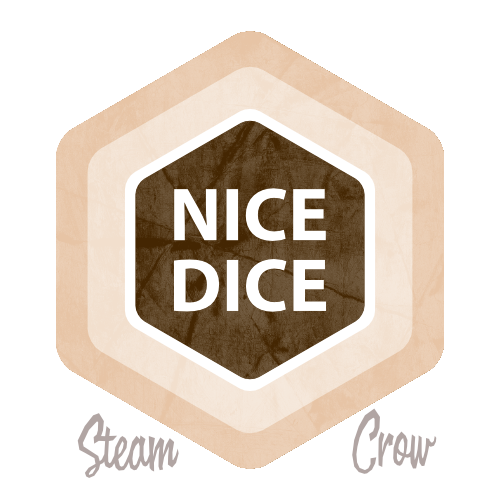 Monster Rangers are gamers, it's been true from the very start. The Nice Dice Spirit Badges shows the other Scouts that you're game to game.
Passphrase
"I'm here to roll the bones!"
Levels
There is just one level of the Nice Dice Spirit Badge.
Fact
The Nice Dice woven Spirit Badge comes in a little tin (to store your dice) and a secret inside.
Symbology
The hexagon shape of the dice silhouette simulates a favorite die, the d20.
Rarity
This is an uncommon badge.
PERSONAL RANGER CHALLENGE
To fully earn the Nice Dice Badge the Ranger must:
Roll a natural 6 (Marrow) 10 times in a row
(That's probably hard enough!)
You don't turn this in for credit; you simply log it into your personal Rangers Sketchbook – Rangers Honor!
Good luck, Monster Ranger!
Unlocked By