Pie Spirit Badge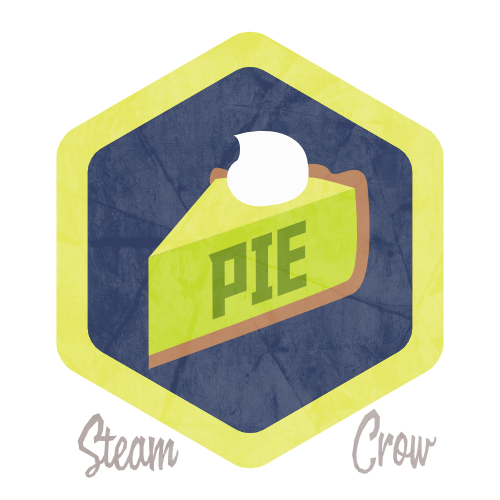 The Pie Spirit Badge is a Patron badge, one that can be purchased.
Levels
There is but 1 level of the Pie Spirit Badge.
Fact
Pies are Baron Davis' favorite source of food… but LIME PIE is his favorite pie of all-time.

Point Value
The Pie Spirit Badge is worth 10 Glory points, the same as most Spirit Badges.
Symbology
The pie symbolizes wholesome love, and being a piece of something larger.
Rarity
This is a Common Badge.
Personal Ranger Challenge
Make a pie of any sort; fruit or savory or sweet.
Share your pie with someone else, especially another Monster Ranger
Monster Rangers Jr. Challenge
Assist your parent or guardian to make a pie of some sort. (Savory or sweet)
Enjoy eating your pie.
Repeat, this time helping more, and then gift it to a family friend or relative.
You don't turn this in for credit; you simply log it into your Rangers Notebook – Rangers Honor!
Good luck, Ranger!
---
See the full Badge Directory.
Unlocked By