Pizza Paladin Spirit Badge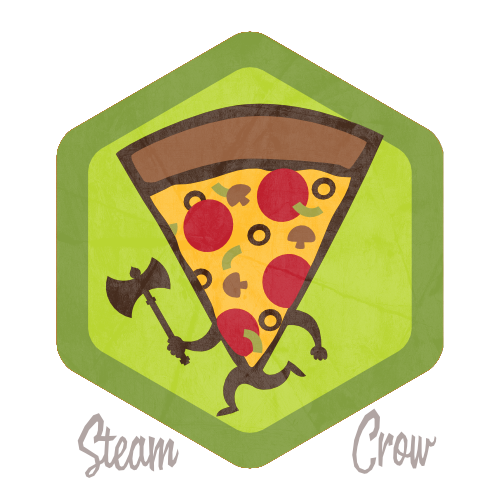 It's no secret that pizza kept the Monster Rangers alive and well, during Operation Yeti Rescue Blizzard of 1913. This Spirit Badge celebrates the power and joy of pizza pie.
Levels
There is but 1 level of the Pizza Paladin Badge.
Fact
Dawna makes a mean home-made pizza, with rosemary sour dough crust from my mom's own recipe. Machego cheese, garlic, sauce, in a cast-iron pan. It's the best.
Symbology
The spirit of the fire lives on, brother. So does your Spirit (Badge).
Rarity
This is an common badge.  You can get yours here!
PERSONAL RANGER CHALLENGE
To fully earn the Pizza Paladin Spirit Badge the Ranger must:
Procure an extra large pizza of your favorite toppings.
Invite a number of local Monster Rangers over to eat it.
Tell stories, play a game, and eat up that Pizza, Paladin!
You don't turn this in for credit; you simply log it into your Rangers Sketchbook – Ranger's Honor!
Unlocked By