Protect Badge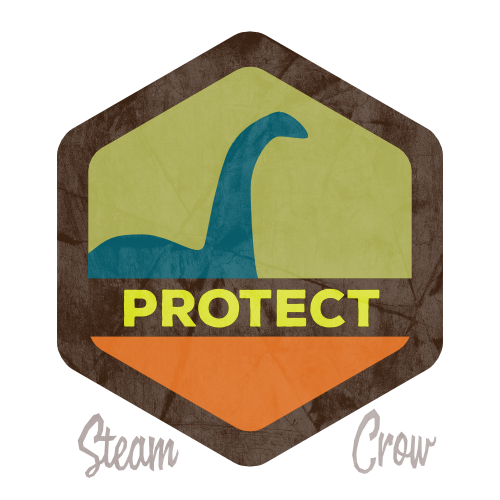 The Protect Spirit Badge reminds the Monster Rangers to continuously protect Monsters. It's a simple concept, but it's our pledge. This badge was a featured reward for our 2017 Monster Scouts Membership Drive Kickstarter.
Levels
There is but 1 level of the Protect Spirit Badge, featuring Nessie!
Sir Curt Godfrey of the Nessie Alliance summoned the help of Scotland's local wizards to cast a protective spell over the lake and its residents, and all those who seek a peaceful existence with our underwater ally.

– Napoleon Dynamite
Point Value
The Protect Badge is worth 10 Glory points.
Symbology
Nessie symbolizes strength, quiet virtue, and warlock powers for good.
Rarity
This is a common badge. You can order one here!
Personal Ranger Challenge
To fully earn the Protect Spirit Badge the Ranger must:
Embroider protective Witch Stitches on your bandana, Uniform Shirt, or sash
Place a Tent Idol in your yard and activate it.
Bonus: Read haikus to Nessie on Loch Ness
You don't turn this in for credit; you simply log it into your personal Rangers Sketchbook – Ranger's Honor!
Good luck, Monster Ranger!
Unlocked By