Shout Scout 15 Badge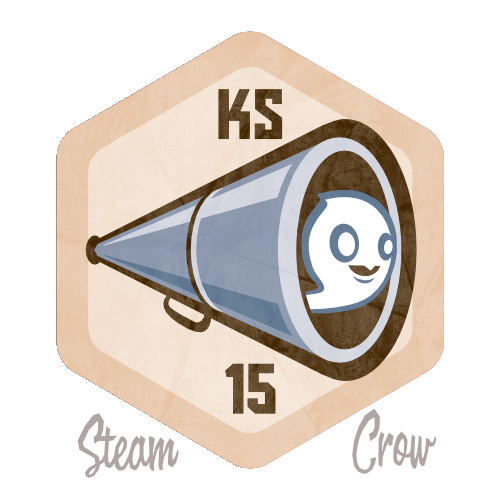 THIS MISSION IS CONCLUDED
Challenge: Convince Others to Support our Kickstarter
The Shout Scout 15 Badge was for Scouts who want to help spread the word about the 2015 Crow Scouts Kickstarter.
This is a real cloth badge – only available to folks that earn it. I don't expect that many will be released, but we'll see. It has a 25 pt value, on the Crow Karma scale.
Missions
Follow all of the directions on our Shout Scout Mission, and we will send you a woven KS Shout Badge.
Let us know when you've completed the Mission.
Levels
There is just one level of the Shout Scout 15 Badge, but it is glorious. We might use this badge for annual campaigns, so there could be a "Shout Scout 16" badge or something in the future.
Fact
We had planned on launching the Crow Scouts with a Kickstarter in 2014, but we decided to do a soft-launch instead. After seeing how things have grown, we decided that the Crow Scouts HAD to be our next Kickstarter.
Symbology
The bullhorn is a symbol of the volume of your voice (idea provided by Scout MTHR-CUTTR), while YOU are the ghost providing the message.
Rarity
This is a rare badge, since one can only earn it from July 6 – August 7 2015. If you're seeing this for the first time after August 7 2015, it is now over.
Unlocked By