Skull Rangers Core Patch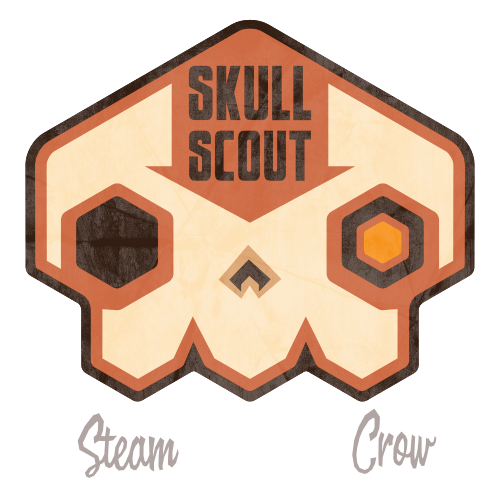 The Skull Rangers are a obscure and oft hidden sect of Monster Rangers who serve and aid "Bloodless" creatures of all sorts. On the darker side, they wear all black, and they claim that Halloween is the greatest day of all.
Levels
There is but 1 level of the Skull Rangers Core Badge. It is an old and dusty level, at that.
Fact
Skulls are fun to draw. You should try it some time, if you haven't.
Point Value
The Core Skull Rangers Spirit Badge is worth 25 Glory points.
Symbology
Skulls are a classic "memento mori"; a reminder of death.
Rarity
This is a common badge.  You can get one here!
Personal Rangers Challenge
To fully earn the Skull Rangers Spirit Badge, the Ranger must:
Assemble a Skull Rangers uniform
Attach Skull Rangers patch
Photograph (or Selfie) IN SKULL RANGERS UNIFORM
Share photograph in our Facebook group
You don't turn this in for credit; you simply log it into your Rangers notebook – Monster Rangers Honor!
Good luck, Ranger!
Unlocked By