Villain Spirit Badge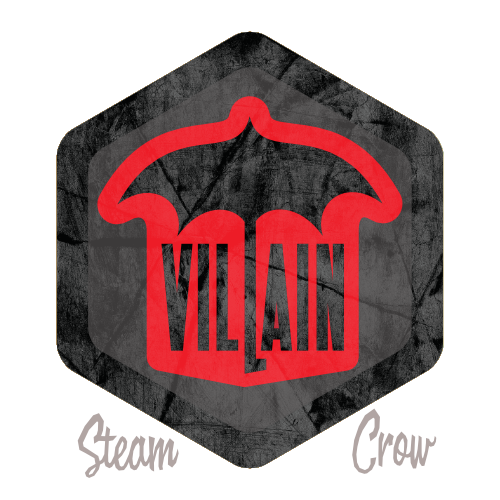 The Villain Badge is for the Ranger who loves being the bad guy/gal, who hides in the shadows behind a big, black parasol. It is a warning to the other Rangers, that you are a tad edgy.
This is a badge demonstrating Patronage; it is only sold to people who love villainy!
Passphrase
"I so very despise the sun."
Levels
There is just one level of the Villain badge.
Fact
We don't dig real bad people, but we do like folks who stroll a little on the darker side, from time to time.
Symbology
The parasol symbolizes a love of shadows.
Rarity
This is a common badge.
Unlocked By