Since the Monster Medics were one of the very first Branches that we made for the Monster Rangers, I figured it might be a good place to start with the Flag Templates.
Here are two downloadable pdfs for you to use!
[pms-restrict subscription_plans="40705,40706,40707,40708″]
These files are exclusive for Order of Obscuria Members:
They look something like this: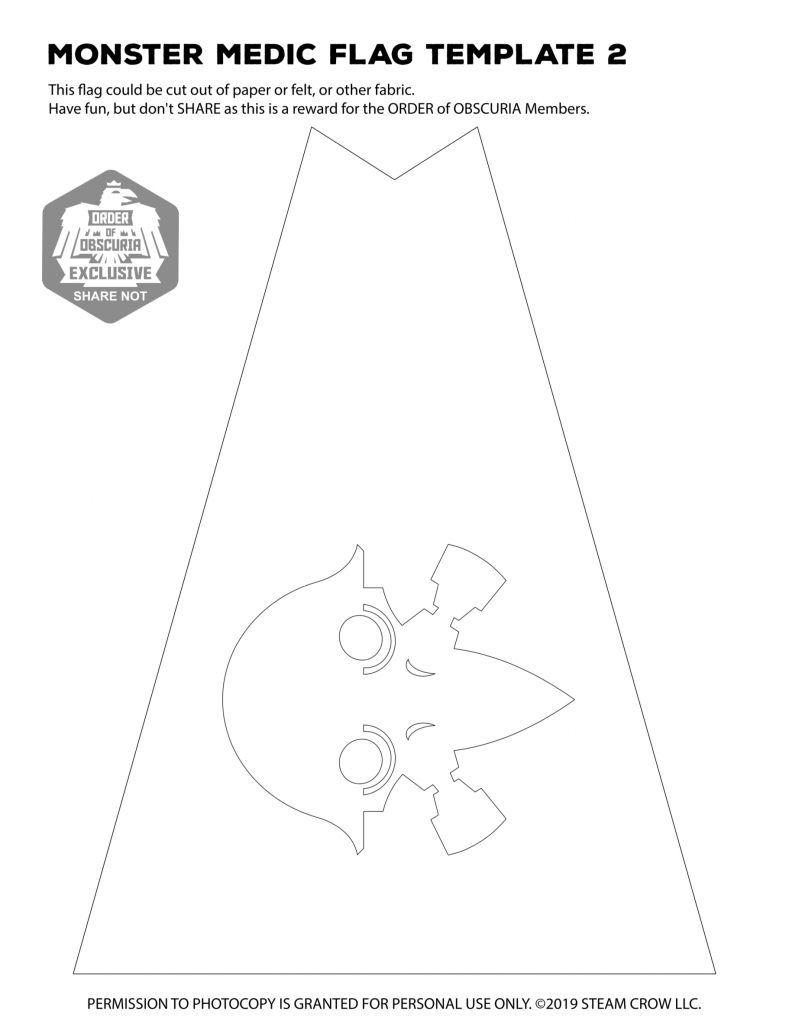 Permission is granted for PERSONAL USE ONLY. That means you can make hand-made items with it, but never for sale. You can have a Cricut make the stencil for you, but you cannot sell the stencil, or sell items made with the stencil. The artworks remains property of Daniel M. Davis, of Steam Crow LLC.
[/pms-restrict]
I can't wait to see what you guys make with these two flag template files!