Cursed by Dark Unicorn Badge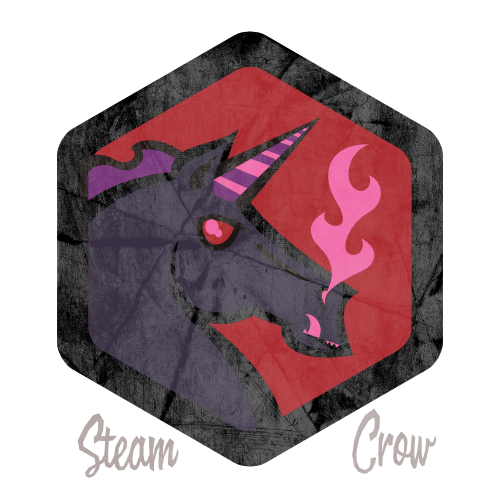 Warning
: count(): Parameter must be an array or an object that implements Countable in
/home/kalefe5/public_html/steamcrow/monsterrangers.com/wp-content/plugins/achievements/includes/achievements/template.php
on line
663
class="dpa-single-achievement user-id-1">
Cursed by Dark Unicorn Spirit Badge is the darker version of the Blessed by Unicorns badge. It's 165% more evil, n'stuff.
This Spirit Badge was a featured reward for our 2017 Monster Scouts Membership Drive Kickstarter.
Levels
There is 1 level of the Cursed by Dark Unicorn Badge, but it's level 667.
Fact
Dark Unicorns LOVE cursing good folks; it's what they do. But they're also good at stabbing. Look out.
Point Value
The Cursed by Dark Unicorn Spirit Badge is worth 10 Glory points. You can get one here!
Symbology
The Dark Unicorn symbolizes doom, night, darkness, gloom and… pork rinds.
Rarity
This is a common badge.
Personal Ranger Challenge
To fully earn the Cursed by Dark Unicorn Spirit Badge the Ranger must:
Eat an entire bag of pork rinds (If it's okay with your health care provider)
Tie a black ribbon around the horn of a Dark Unicorn
Listen to Moody Stix by Norwegian Black Metal band Ulver.
You don't turn this in for credit; you simply log it into your personal Rangers Sketchbook – Ranger's Honor!
Good luck, Monster Ranger!
Unlocked By