Stompy Emblem Patch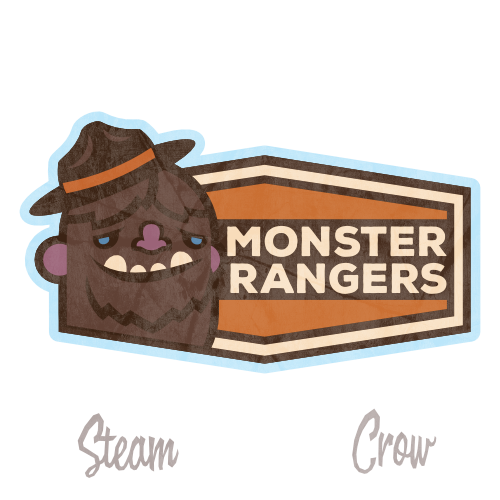 This Monster Rangers Emblem Patch can go onto anything, from the shoulder, back, or even on the satchel… and this one is nice and big.
Levels
There is but 1 level of the Monster Rangers Stompy Emblem Patch. (Aka "Monster Rangers Stompy Logo")
Fact
Stompy hails from the Pacific Northwest. Yep, it's true.
Point Value
The Monster Rangers Emblem Patch is worth 25 Glory points, more than most Spirit Badges.

Symbology
Brown symbolizes the Earth, while orange symbolizes Creativity.
Rarity
This is a Common patch. You can order yours here!
Personal Ranger Challenge
Attach this patch to your jacket, satchel, sash, mantle, etc.
Go out for a walk, and look for the forest monsters, like Stompy
Bring your Monster Rangers notebook, and do some sketching of what you, and your imagination, see.
Leave a small slice of toast (wheat) behind, for an offering
Leave no other trace of your journey
Monster Rangers Jr. Challenge
Same as above, with Parent/Guardian approval and guidance, of course.
You don't turn this in for credit; you simply log it into your Rangers Notebook – Rangers Honor!
Good luck, Monster Ranger!
---
See the full Badge Directory.
Unlocked By