The Monster Rangers (and Steam Crow HQ) arrive back at our fourteenth San Diego Comic-Con (SDCC).
This year, we're bringing the core stuff, along with some new t-shirts, new prints, and new gear.
Here's our SDCC Exclusive: a Guest Artist Print that was drawn by our pal, Shannon Potratz – The Monster Express.
It's an ode to our Cargo Tiger friends.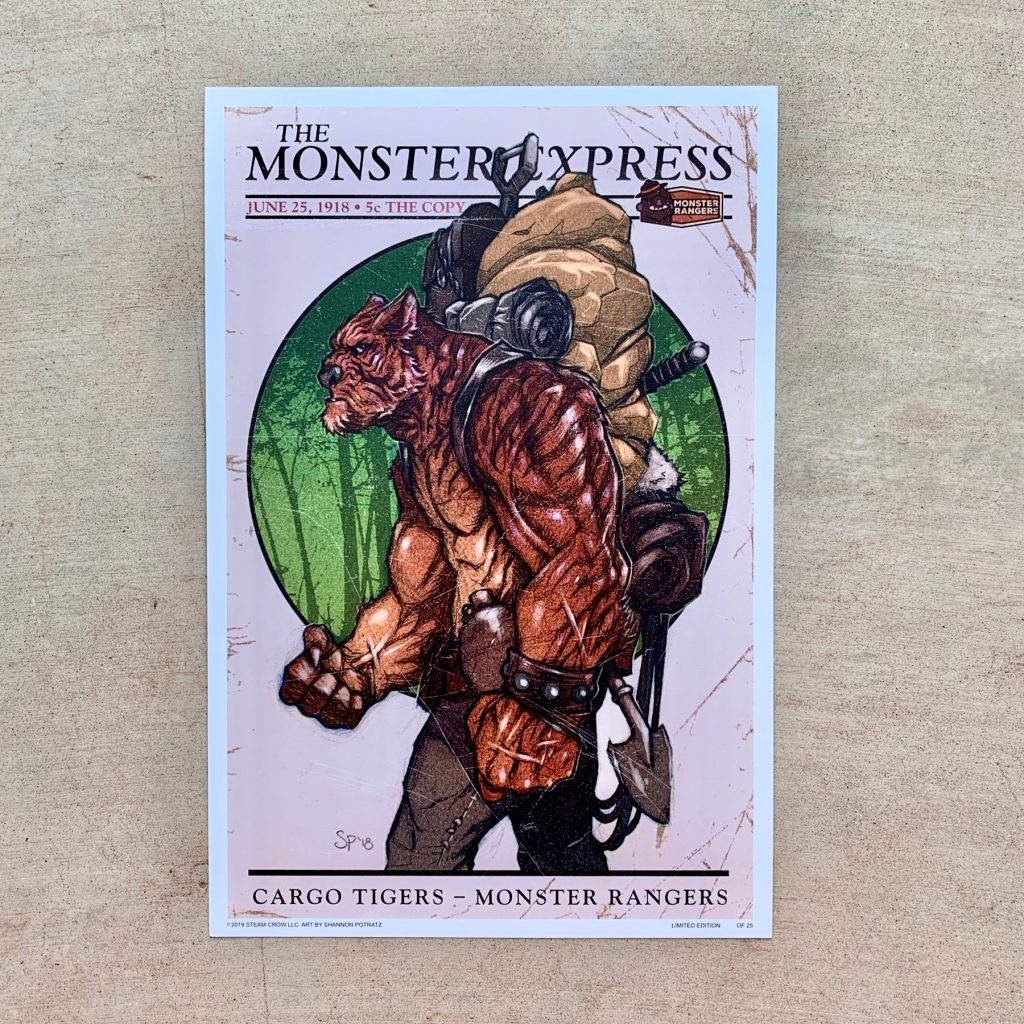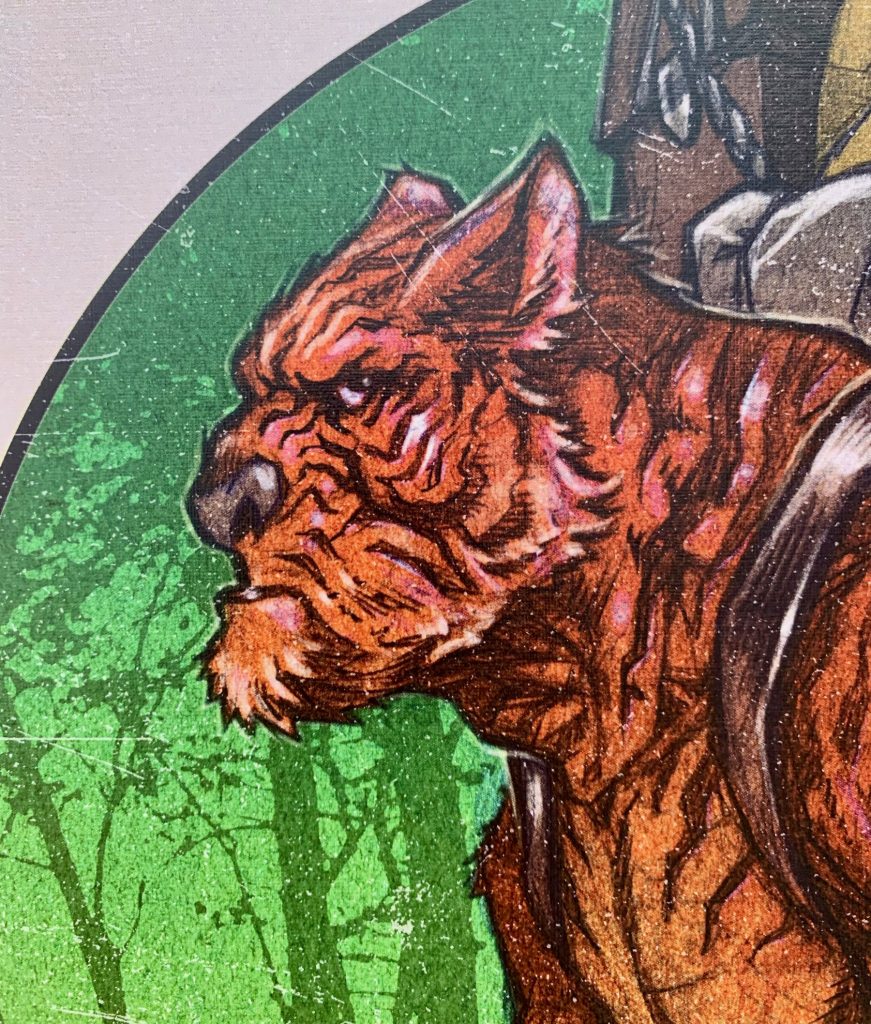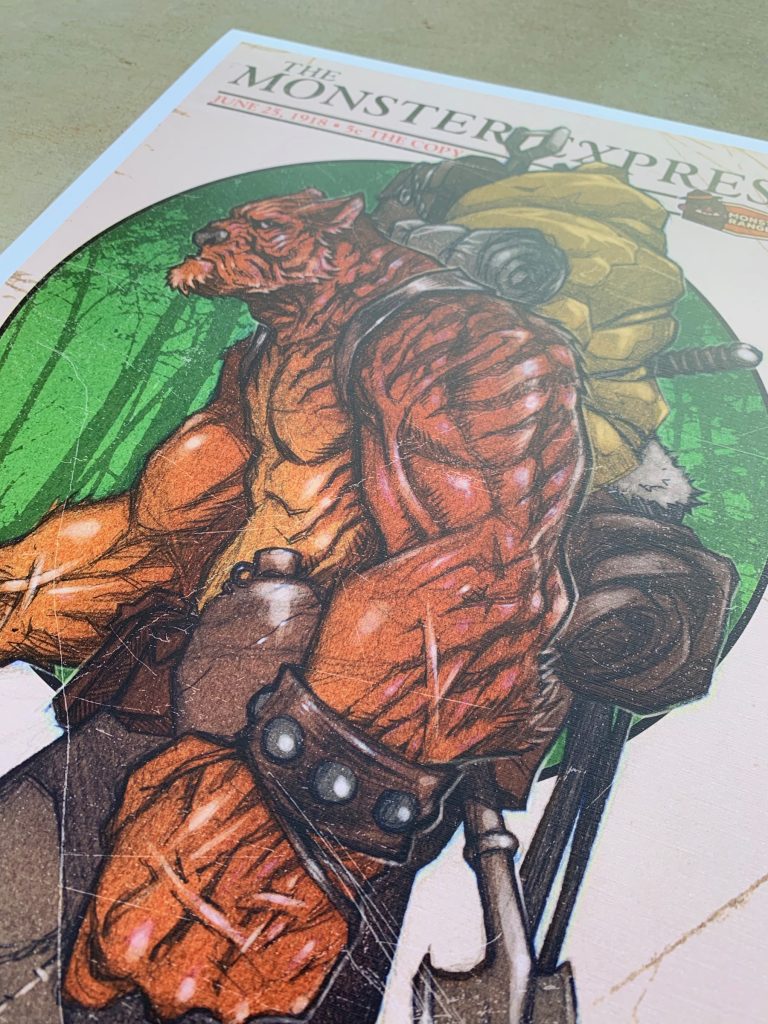 Shannon has been a collaborator with us many times over the past quarter of a century, so we're happy to be working with him once again!
Come see us at booth 4013!