Fate Core is the roleplaying game system that I like to use for my Monster Rangers adventures. It's such a flexible game system, that I tend to use it for my Fantasy games, too. It's highly adaptable, and you can even download a copy of the game for free.
As usual, I wanted to make my own version of the character sheet, as I found it a bit easier to use. (All of the skills are listed, there's the ladder, etc.)
I'm giving it away here for our Order of Obscuria friends!
[pms-restrict subscription_plans="40705,40706,40707,40708″]
These files are exclusive for Order of Obscuria Members:
It looks something like this: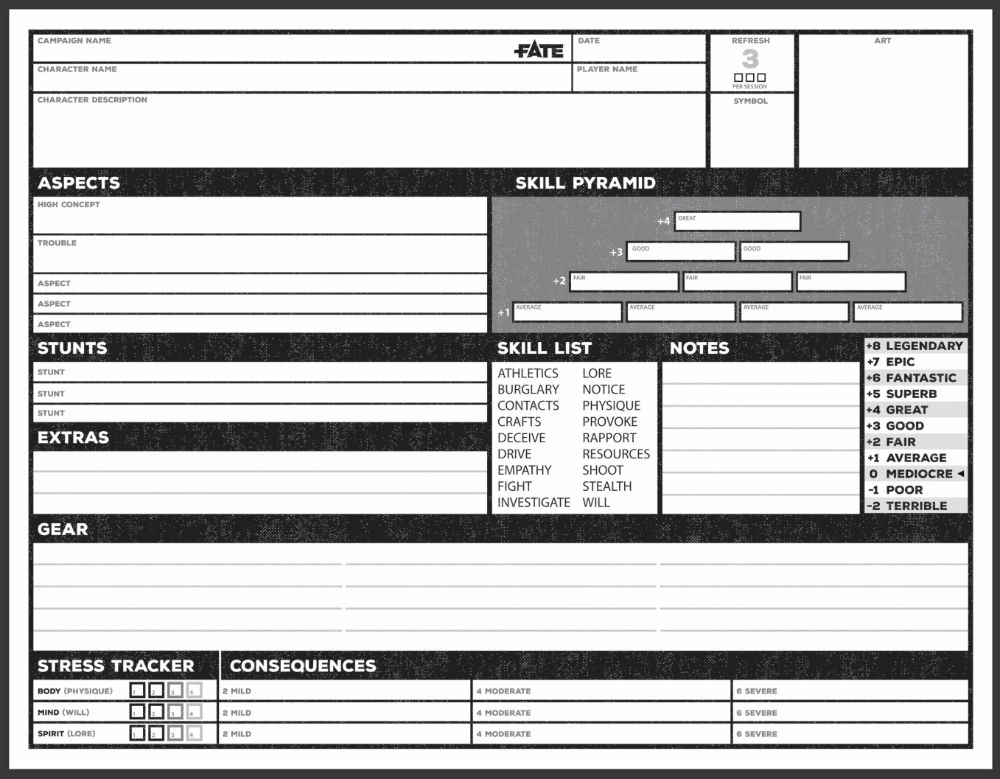 Permission is granted for PERSONAL USE ONLY. The design remains property of Daniel M. Davis, of Steam Crow LLC.
[/pms-restrict]
Get to gaming!