WEENHALLOW is a Monster Rangers holiday… think of it as your second Halloween. It's when the Monsters come out and party with their Monster-loving friends.
This year's theme is the MADBAT! He's bat-guano crazy! Interpret how you want… but make it crazy!
– – –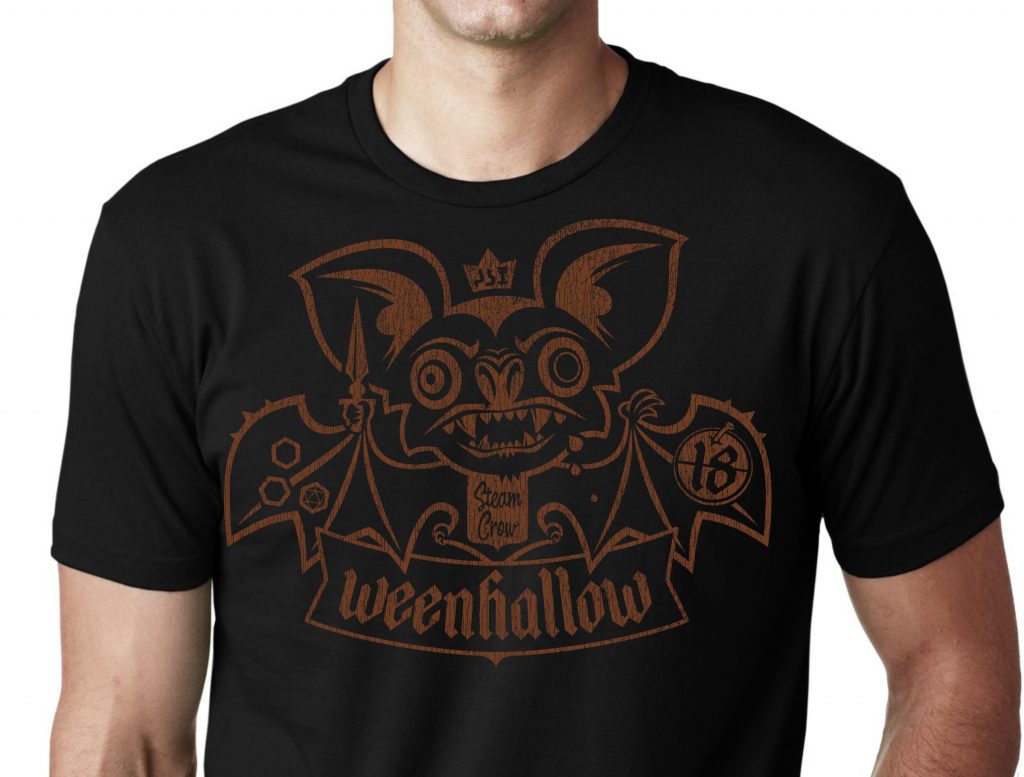 WEENHALLOW VIP PACK – Shirt, Badge, Sticker, Entry
https://steamcrow.com/weenhallow-2018-mad-bat-pack/
WEENHALLOW SINGLE TICKET – Badge, Entry
https://steamcrow.com/weenhallow-single-admission/
– – –
THE WEENHALLOW PARTY
6-10 pm, October 20th, 2018
7233 W. Cottontail Ln, Peoria AZ, 85383
Includes WEENHALLOW Exclusive Spirit Badge
Party with Monsters
Punch & Snacks
7 Gloomin Readings 8-9 pm (First come first served)
7 pm Skype with Seattle
Steam Crow Raffle entry
Steam Crow Deep Archive Store
Original Art
Monster Movie Pool Party 7:00 pm (Yes, you can swim in our pool, so bring your suit.)
One Ticket = 1 entry per person. No refunds if you can't make it.